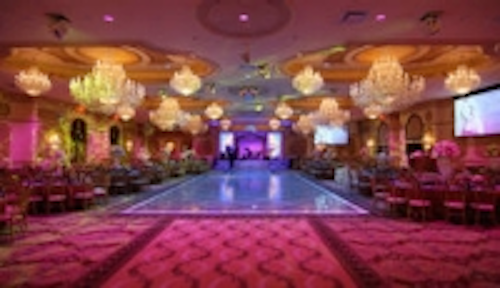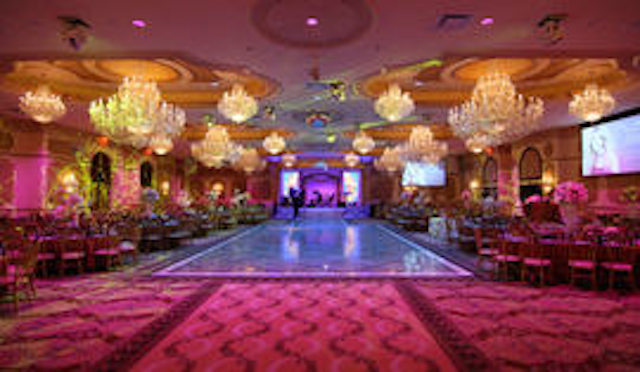 Date Announced: 08 Mar 2010
Elite Palace, one of New York's premier corporate meeting and special event venues, plans to set a new standard for advanced special effects lighting with the installation of breakthrough color-changing solid-state LED technology from Virginia-based Renaissance Lighting, a leading innovator in the development and manufacture of energy-efficient, solid-state LED luminaires.
Less than two years old, Elite Palace has already gained a solid reputation for its "intelligent lighting" – most notably the myriad of integrated color-changing lighting technology designed to match everything from the mood of a milestone event like an anniversary, the subtle colors of bridesmaid dresses at a wedding celebration or the unique coloration of a logo at a special corporate event.
"Lighting is the big deal," says Moses Sandel, Elite Palace's lighting designer. "We have great architecture with incredible lighting whether it's our 11,000-square-foot grand ballroom, our 4,000-square-foot cocktail venue, a smaller ballroom or one of our smaller rooms where more intimate gatherings are staged.
The grand ballroom is equipped currently with 36 energy-efficient Renaissance Lighting color-changing solid-state LED fixtures. By the summer, that number will grow to 56, according to Sandel, featuring Renaissance Lighting's vıvía™ color-changing line of 7-inch downlight fixtures. Each vivia™ fixture can be individually addressed allowing the user ultimate control of the special lighting effects in the room. With a color spectrum of approximately 16 million colors including white, the vivia™ fixtures offer supreme versatility and general illumination options for any type of event.
"Lighting is the first thing our clients ask about, which is why Renaissance Lighting provides the main color in our ballrooms. And because I haven't seen any other fixture in the business that does it as well, we are augmenting our color-changing lineup with more of the same," Sandel said. The additional fixtures will allow Sandel to establish three distinct lighted zones across the center of the room. In turn, each zone can be controlled separately allowing for unlimited color chases, snaps and fades.
"The customer experience already created by the Elite Palace lighting is quite remarkable," said Renaissance Lighting CEO Barry Weinbaum. "We look forward to our involvement with Elite Palace as they elevate that experience to a new and higher level."
About Renaissance Lighting:
Renaissance Lighting is a global leader in the development of next-generation solid-state architectural downlights and controls, the result of on-going breakthroughs in the application of LED technology and Constructive Occlusion®, a patented technology for the unique mixing and blending of multiple light sources. The company's innovation and unrelenting commitment to green technology are key forces driving the development of highly creative lighting products that deliver the solid-state industry's purest light source with exceptional appearance, superior efficiency and glare-free illumination for all architectural applications. Headquartered in Herndon, Virginia, USA, Renaissance Lighting deploys a revolutionary approach to product engineering and design that is supported by 34 patents including its optical and feedback control technologies.
About Elite Palace:
In tradition with today's grandest of events, Elite Palace, one of New York's premier special event and catering facilities, is equipped with all of today's amenities, ensuring comfort for you and your guests. Our ballrooms have been designed with the most highly advanced lighting and sound systems in the industry today. At Elite Palace we pride ourselves on our food and excellent service. We have taken an extra step in creating a traditional, yet very eclectic international menu, sure to entice any palette. Our chef and his team, along with our highly trained professional staff are sure to leave you and your guests with an ever lasting impression of grandeur.
Contact
703-707-9000
Web Site:www.renaissancelighting.com