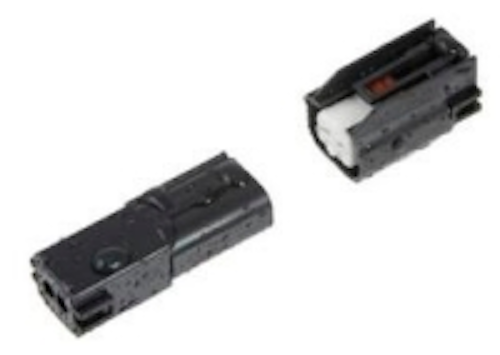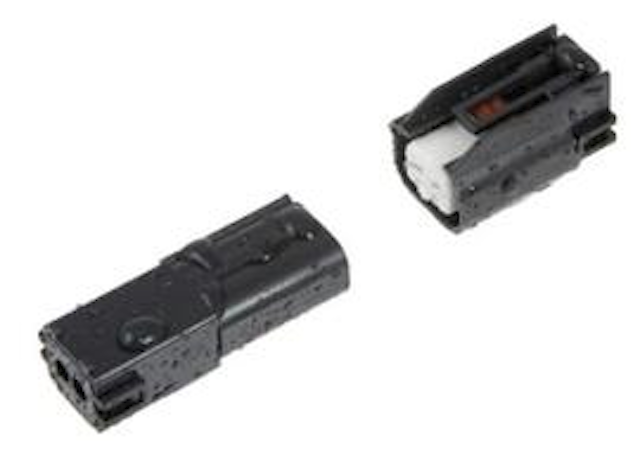 Date Announced: 24 Mar 2010
Thief River Falls, Minnesota, USA – March 24, 2010 – Electronic components distributor Digi-Key Corporation, recognized by design engineers as having the industry's broadest selection of electronic components available for immediate shipment, today announced it has stock on Molex's Mini-Fit H2O™ sealed connector system.
Molex's Mini-Fit H2O product family of plug and receptacle assemblies and male and female crimp terminals are available for purchase on Digi-Key's global websites and will be featured in future print and online catalogs.
Additionally, Molex's Mini-Fit H2O sealed connector system is featured in one of Digi-Key's more than 700 PTM Online…On Demand® product training modules. The Molex Mini-Fit H2O PTM introduces this sealed connector system, explains its features and advantages, and reviews its applications.
Designed for use in weatherproof applications requiring a sealed system, the Mini-Fit H2O system is IP67-rated, which ensures connector integrity when submerged in up to one meter of water. The Mini-Fit H2O plug and receptacle assemblies include pre-installed, integrated interface and wire seals to decrease cost and assembly time. A positive-locking system securely mates the connectors and prevents accidental un-mating.
The Mini-Fit H2O terminals have a new "wingless" design that will not damage seals upon installation or removal. Terminals can accept both 18 and 20AWG, UL 1015 wires. The Mini-Fit H2O housings are molded from a UV stabilized UL 94V-0 material that can be used in applications exposed to direct sunlight.
Applications include vending, industrial equipment, HVAC, recreational vehicles, medical and material handling equipment.
"Digi-Key strives to serve our customers by offering them various options and solutions for their design needs. The Mini-Fit H2O system's pre-installed, integrated interface and wire seals will provide time saving solutions for our customers," said Jeff Shafer, Digi-Key's vice president of interconnect, passive and electromechanical product. "This product is one of thousands that Digi-Key offers for immediate shipment from our broad product offering."
Digi-Key Corporation focuses on providing customers with superior service, which includes product selection and availability, on-time delivery, and responsiveness. Using leading-edge processes and state-of-the-art technologies, Digi-Key serves a global customer base from its 600,000 square foot facility in Thief River Falls, Minnesota, USA.
About Digi-Key Corporation
As one of the world's fastest growing distributors of electronic components, Digi-Key Corporation has earned its reputation as an industry leader through its total commitment to service and performance. Digi-Key is a full-service provider of both prototype/design and production quantities of electronic components, offering more than 1.5 million products from over 440 quality name-brand manufacturers. A testament to Digi-Key's unparalleled commitment to service, North American design engineers have ranked Digi-Key #1 for Overall Performance for 18 consecutive years (EE Times Distribution Study/August 2009). Additional information and access to Digi-Key's broad product offering is available at www.digikey.com.
About Molex
Molex Incorporated is a 71-year-old global manufacturer of electronic, electrical and fiber optic interconnection systems. Based in Lisle, Illinois, USA, the company operates 41 manufacturing locations in 17 countries. The Molex website is www.molex.com.
Contact
Editorial Contact for Digi-Key Corporation Erica Hanson Media Communications Specialist Digi-Key Corporation 218-681-8000, Ext 2247 erica.hanson@digikey.com
E-mail:erica.hanson@digikey.com
Web Site:www.digikey.com