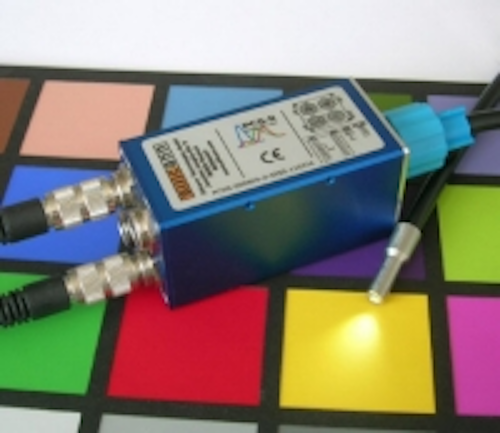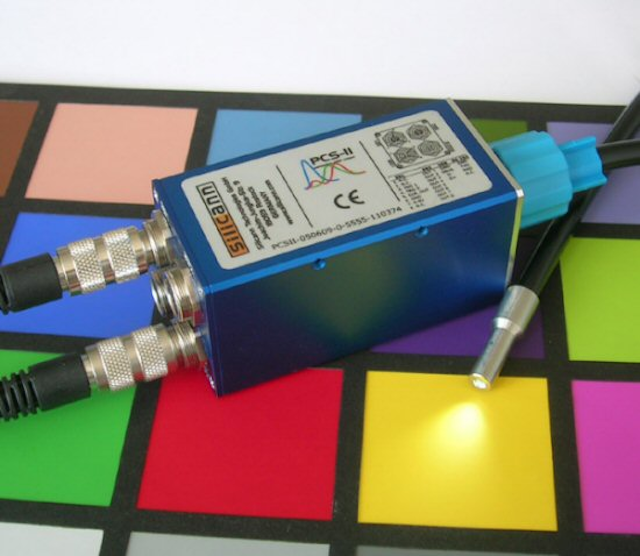 Date Announced: 02 Feb 2006
Color sensor nominated for awards: the PCS-II from SILICANN is convincing experts
In 2005, the industrial Perceptive Color Sensor PCS-II from Silicann Technologies GmbH became a candidate for an award. In issue 26 of the journal "Elektronik", the PCS-II was nominated as product of the year 2005 in the category "Sensors".
Furthermore the PCS-II is one of three aspirants for the Embedded Award 2006 in the area of "Hardware". This prize is awarded annually by an independent jury of electronic experts on the embedded world trade fair.
The color sensor PCS-II from SILICANN realizes true-to-perception industrial color recognition for up to 255 colors. The RGB color values are transformed real-time in one of the true-to-perception color spaces LAB, LUV or DIN99.
Two recognition modes (color sorting and color checking) are implemented. The "Teach-In" of colors is done with a PCs. The recognition results can be read out via USB or RS232 and are provided on 8 output ports respectively.
Silicann's Jens Mirow says. "Our PCS-II is absolutely relevant to LEDs or measurement of products that use LED light sources. LEDs are one of the most important fields of application for the PCS-II. It can be used for example to check the correct colour of LEDs during production processes."
You may examine the PCS-II from SILICANN at the embedded world 2006 in Nuremberg (Germany) from February 14-16. There you will also get more detailed information. We look forward to see you at our booth 12-268 in halle12.0.
Contact
Jens Mirow Logistic Manager Silicann Technologies GmbH Joachim-Jungius-Str. 9 18059 Rostock Germany Tel: +49 (0)381 4059-768
E-mail:mirow@silicann.com
Web Site:http://www.silicann.com