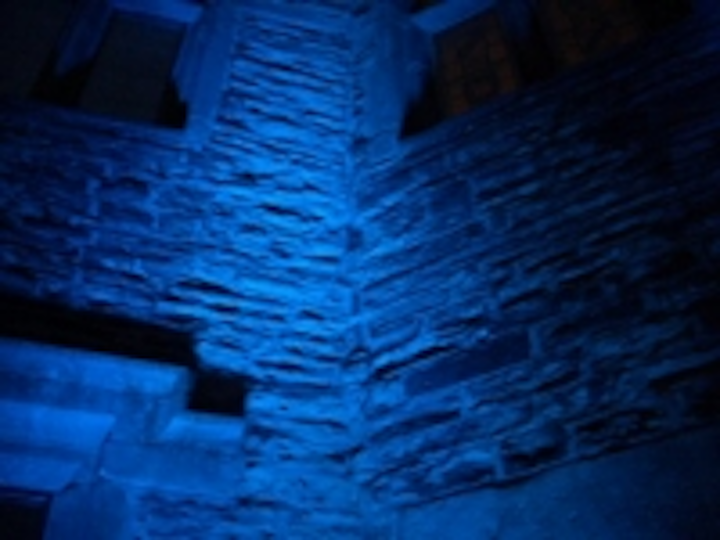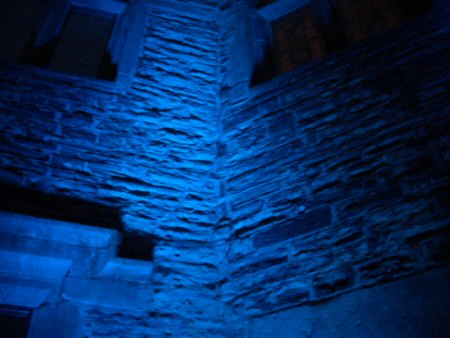 Date Announced: 22 Feb 2006
Applelec Sign Components will be launching an innovative new LED range at Sign UK 2006. Badged as ASCLED, the range features a new breed of LED product for sign companies to offer; Architectural LED Lighting Fixtures.
LEDs are relatively new to the sign industry and Applelec have noticed an increase in requests for LED products in signs, such as letters and light boxes. To complement this, our new range will now allow sign makers, and sign companies to offer another dimension to their product offering.
CAST
The CAST is a high-powered wall washing LED light, available in a 25 and a 120 degree option. Housing nine 1 Watt LEDs (per 300mm), the CAST is used as a RGB colour changing wash for up-lighting walls and building facades. The CAST also features a 180 degree pivot bracket and is easily maneuvered for dynamic illumination.
SPLASH
The SPLASH is a high-powered submersible LED lamp. Housing nine 1 Watt LEDs, the SPLASH is used as a RGB colour changing spot light. The SPLASH has an IP68 rating allowing for applications such as fountains, swimming pools and architectural features. The SPLASH features a 180 degree pivot bracket. Photo shows SPLASH in action.
INGROUND
The INGROUND is a high-powered ground light. INGROUND is available in RGB colour changing or static colour LEDs. With an IP68 rating it is suitable for up-lighting trees, paths, decking and walls. The INGROUND features 3 LEDs per unit and has a viewing angle of either 25 or 120 degrees.
DIGICO BORDER
Digico Border is a perimeter tube light available in various lengths. Available in solid colour or RGB colour changing it is ideal for any building frontage; alternatively it can also be set up as a video screen effect with programmable flash files. The LEDs have a viewing angle of 250 degrees and have an internal power supply.
BLAST
The BLAST is a 300mm by 150mm panel of 36 1 Watt LEDs with a 30 meter range. BLAST can be floor mounted and angled on a 160 degree pivot, suitable for up-lighting of trees, buildings, shrubbery and building profiles. The BLAST is available with a 25 and 120 degree lenses.
How does this affect the sign industry?
LEDs are considered a new technology for signage, commonly used in halo or face lighting letters, Applelec are looking to take this to the next level by providing sign makers with more LED options to offer their customers.
LEDs are low maintenance compared to traditional incandescent, halogen and fluorescent lighting fixtures, take the BLAST for example, it is a rival for the traditional building floodlight. Where you will have to change the light bulb in the floodlight say once a year, in comparison, the BLAST will noticeably reduce your maintenance and support costs.
In addition to this the RGB Colour Changing LEDs are now available for architectural effects, providing customers with options of mood and night light effects.
Contact
Applelec Sign Components. Steven Watkinson 01274 768 343
E-mail:steven.watkinson@applelecsign.co.uk
Web Site:http://www.applelecsign.co.uk