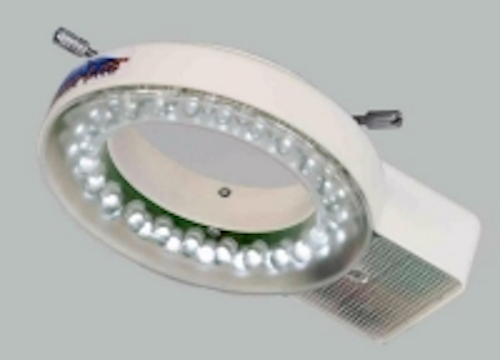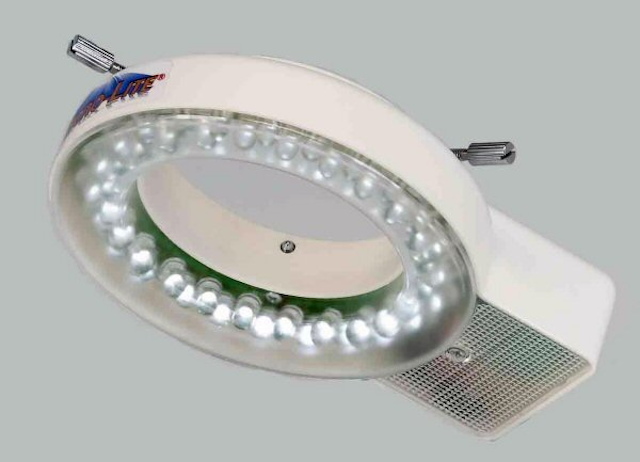 Date Announced: 19 Apr 2006
Three Rivers, Massachusetts, USA – Micro-Lite®, the world's leading supplier of microscope illumination sources, announces the availability of a new fully variable LED-based microscope light source, the LV-1000. Light-Emitting Diodes (LED's) are the light source of the future, replacing filament bulbs in an increasing number of applications. LED's have many times the working life of filament bulbs, use considerably less energy, and are compact, flicker-free, stable, and feature a Kelvin Color of 6200 degrees.
Now, Micro-Lite® has incorporated them into a fully variable microscope lighting system that offers low cost - $129.00 USD list price – as well as all the benefits of 360-degree, shadow-free uniform illumination; low voltage requirement for energy cost savings; reduced glare; and more. The operator's ability to control brightness (full variability – 25% to 100% range) of this white light source means that the brightness can be controlled to optimally suit the viewing requirements of each individual application.
Additionally, the LV-1000's compact design allows maximum working room under the microscope, and it will fit most microscopes in use today.
Contact
Micro-Lite®, 2039 Bridge Street, Three Rivers, Massachusetts, 01080 USA Tel. + 413.289.1313
E-mail:ken@ocwhite.com
Web Site:http://www.micro-lite.com