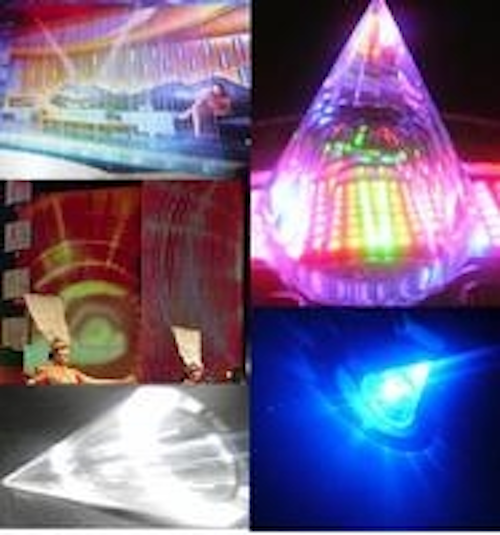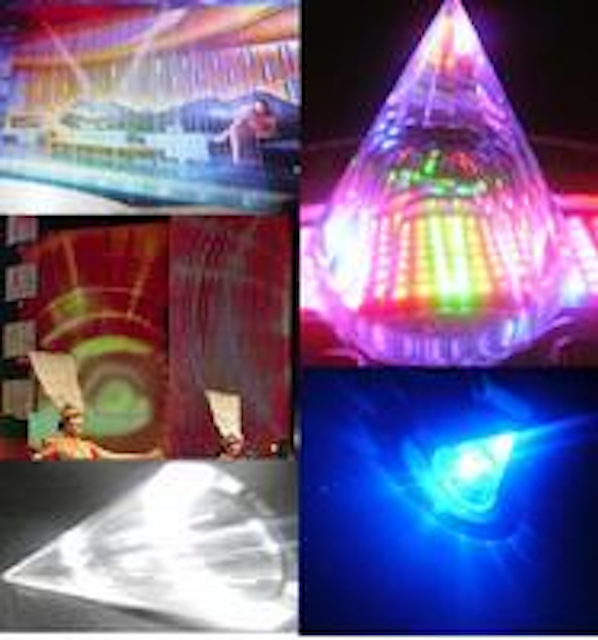 Date Announced: 24 Apr 2006
MFOT See-through Curtain Display (LED Video Curtain) with function of eye-catching AD and mood lighting.
For Concert, Entertainment and Automobile Retail shop, all kinds of exhibitions, especially for luxury goods, like car.A versatile tool for concert, bar and some other entertainment places. It is one new product for outdoor lighting fields. MFOT Video Curtain turns ordinary spaces into visually mesmerizing environments. Walls and floors come alive with colors, patterns and moving images. MFOT color crystal pearl flexibility enables endless moods from subtle and ambient to intense and pulsating.
How to work
Each tile is edge-lit by LED to give smooth light output. Like curtain, pearls can be placed together in any configuration. One proven LED video curtain display technology lets MFOT color crystal pearl produce a broad spectrum of rich, saturated colors as well as flesh tones, browns, grays and other color not possible with conventional lighting technology.
How to control
Each MFOT color pearl represents one pixel on the screen of a PC. Drive method are similar to drive a LED video display, What you see on the computer display is what you get on the color crystal pearl whether video or still images. Content can be created using any graphics program or adapted from widely available stock imagery. MFOT color crystal pearl is currently available in two versions to suit both rental applications and permanent installations. Sizes for each version include 10 cm x 10 cm.
Customized applications need customized pixel material (size, distance need negotiation between buyer and our engineers.Your detailed description of specific applications is greatly appreciated for our engineers before quotation. (At present most cases need ODM service)
Contact
Contact Ms. Michelle Overseas Sale lady Mail: michelle@mfoptotech.com or info@mfoptotech.com Office: RM#1107,08,Fl#11,HG Bldg., ShenNan Road#6031, Shenzhen City,HongKong Factory: adjacent to Shenzhen international airport Tel: 0086-755-88299586 Fax: 0086-755-88299589 Mobile: 0086-13798404194 E-mail: info@mfoptotech.com Web site: http://www.mfoptotech.com/ec4_pro02.html
E-mail:mfot200398@yahoo.com.cn
Web Site:http://www.mfoptotech.com/eindex.htm