Coinlight-Ostar is an LED spot with great luminous power
Apr 28th, 2006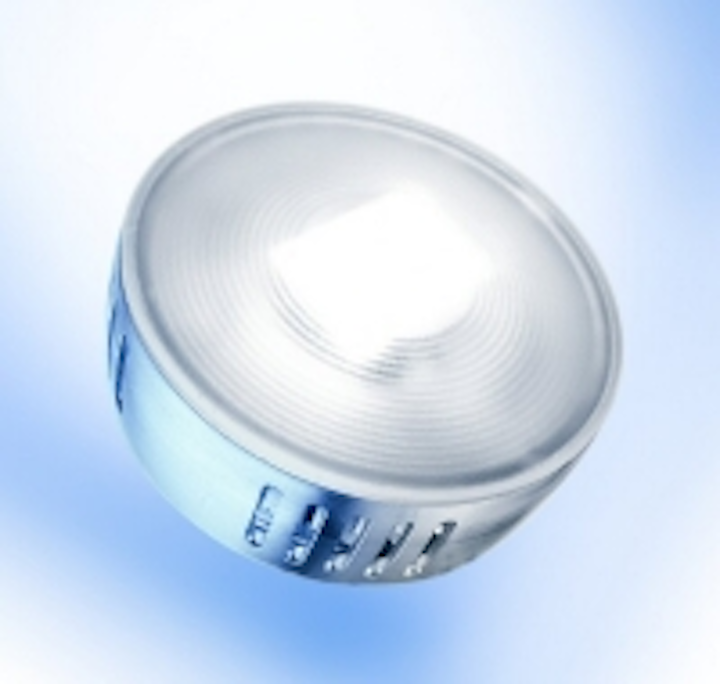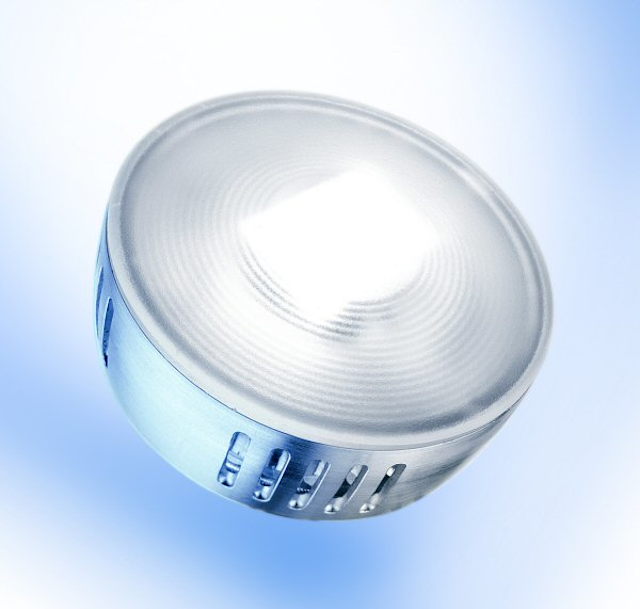 Date Announced: 28 Apr 2006
Ostar, the range of high-power LED from OSRAM, presents its latest member. Now featuring the round LED spot Coinlight-Ostar, it boasts a product that is able to generate the same amount of light as a standard 20 watt Decostar – around 420 lumen -- but with only one high-power LED.
Suitable for universal use, its brilliant white light produces fascinating highlights for accent lighting. Incorporating the Osram's LED thin film technology, it emits virtually all of the light generated internally.
The small high-power spot has a power rating of 10 watt. Its housing measures a mere 28mm in height, with a diameter of 51mm. It is preassembled ready for connection and suitable for plug & play installation.
With its integrated primary heat sink, the housing of the Coinlight-Ostar spot comprises an optimised primary thermal management system. The beam angle totals 38 degrees. Mounted on an additional heat sink – such as the luminaire housing – the spot guarantees a long service life.
The Coinlight-Ostar spot is operated using a 24 V DC Optotronic electronic control gear ensuring full luminous efficacy and optimal operation. Up to four modules can be connected to an OT 75 Optotronic control gear. The brightness level is controlled by an OTi DALI DIM electronic controller. Fitted with a DALI interface, it enables the integration into DALI lighting control systems.
Contact
Osram
E-mail:info@osram.de
Web Site:http://www.osram.com