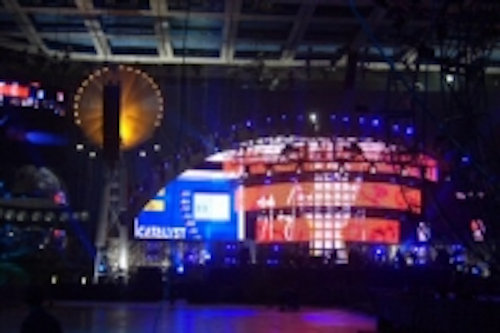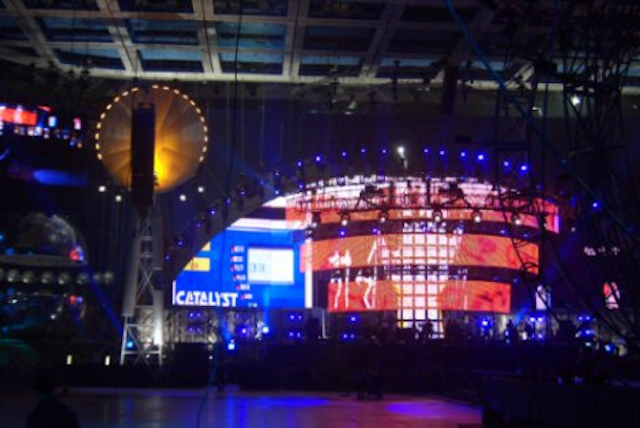 Date Announced: 10 Jul 2006
While there was no 007-style intrigue in G-LEC's mission to Moscow, it did have a licence to thrill at a recent live TV event attended by more than 20,000 people.
Staged at the Olimpiysky Sports Center in the Russian capital, the National Television Awards in Popular Music saw G-LEC provide 157 PhantomFrames to display the video images that served as an optical backdrop to the circular set.
Having designed the set to move up and down, the production company knew it needed the lightest and brightest LED system available, so G-LEC's lightweight, flexible and easily assembled PhantomFrame was a shoo-in.
The modular PhantomFrame system is capable of providing pixel by pixel rendering of full speed video display signals, ensuring that the images, from a Catalyst media server and fed to the bank of LED frames via seven PC racks, were fast and smooth - just like the action on the set.
In addition to the Awards, the audience were treated to performances from a host of Russian pop stars, including the once-controversial duo Tatu.
This was the second time that the event had specified G-LEC equipment, which was supplied through Theatre Solution Co. Ltd., the company's Russian partner.
Contact
G-LEC Europe GmbH Angela Geiger Marketing Coordinator Industriestrasse 4b D - 76470 Rastatt / Oetigheim Germany
E-mail:angela.geiger@g-lec.com
Web Site:http://www.g-lec.com