Dominant SPNovaLED in concept car Identity i1
Jul 7th, 2006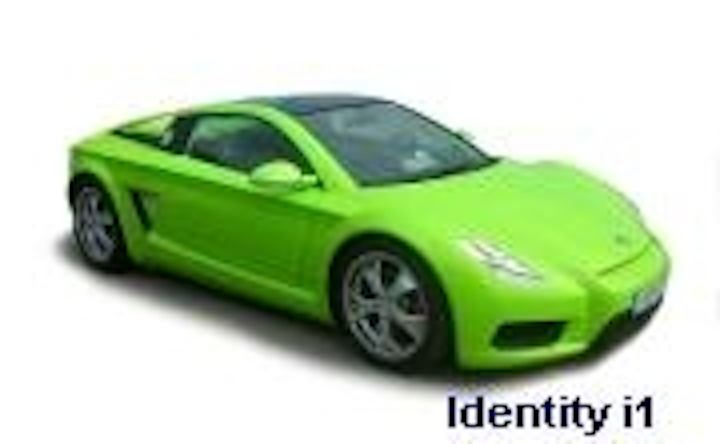 Date Announced: 07 Jul 2006
The concept car Identity i1 equipped with DOMINANT Semiconductors high power LED technology is being presented at International Motor Show of Geneva.
The front position lamp is incorporated into the new generation of rear-view mirrors with turn signals, thereby improving safety by increasing the visibility of vehicle's width as viewed from the front under adverse lighting conditions. This technological innovations has been helped by the used of LED technology. High power white SPNovaLED from DOMINANT Semiconductors have been integrated into the front position lamp to improve safety by making the vehicle more easily visible while driving during the day.
With the features of long life and durable of LEDs, it does not have to replace. Due to its small footprint, they are perfectly to replace the conventional light source. These may open the door for designers to grow in the innovation and create a new generation of concepts.
This innovative technology also enhance the sight of the drive at night times as the front position lamp installed on the rear-view mirror, it does not absorbed when the low beams are turned on compare to the position lamp on the front headlamp, the position lamps on the rear-view mirrors are turned on together with the low beams. Again, DOMINANT is proud to be associated with the innovative and stringent automotive applications.
About DOMINANT Semiconductors
DOMINANT Semiconductors Sdn. Bhd. is a dynamic Malaysian Company that is among the worlds leading SMT LED Manufacturers. An excellence – driven organization, it offers a comprehensive product range for diverse industries and various lighting applications in the automotive, consumer and communications as well as industrial sectors. With extensive industry experience and relentless pursuit of innovation, DOMINANT's state-of-art manufacturing, research and testing capabilities have become a trusted and reliable brand across the globe. DOMINANT is a QS 9000 and ISO9001 certified company.
Contact
Marketing Communication Tel: +60 (06) 2833566 (Ext:2117) Fax: +60 (06) 2830566 Email: mei-ghee.tee@DOMINANT-semi.com Website: http://www.DOMINANT-semi.com
E-mail:mei-ghee.tee@dominant-semi.com
Web Site:http://www.dominant-semi.com