GELcore Tetra Power White XL reaches three times farther
Jul 4th, 2006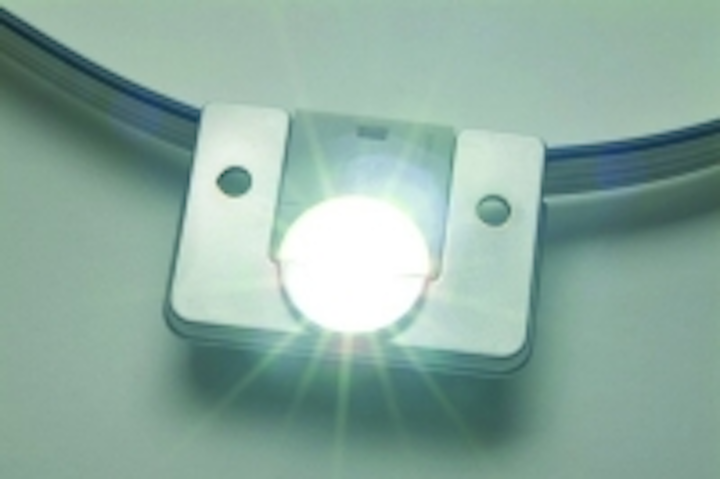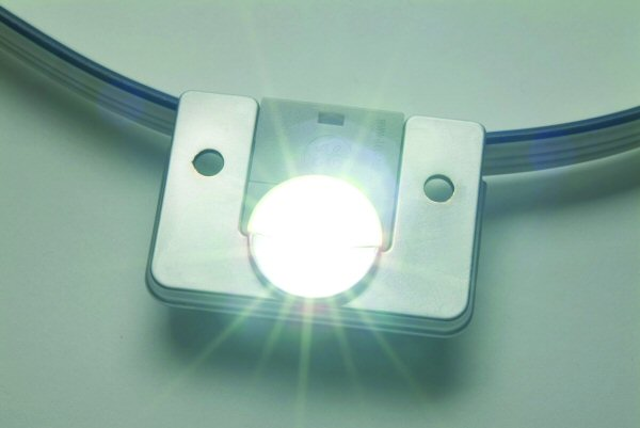 Date Announced: 04 Jul 2006
VALLEY VIEW, OHIO — One of the brightest LED systems available from GELcore, Tetra™ Power White, now goes the extra mile for retail, restaurant, convenience store, grocery, hospitality chain and strip shopping center end-users.
Made to last up to 50,000 hours, new low-voltage Tetra™ Power White XL LED Systems can run up to 3 times more lineal footage on a single power supply, compared with a Tetra™ Power White System.
The new system also offers the convenience of remote mounting up to 75 feet away from the installation site, when using GELcore's GEXLPS20 power supply.
"This is the answer for companies wanting the benefits of a longer-run, low-maintenance LED system in cove, canopy, reverse halo and channel letter signage applications," says Ryan Rodau, Tetra™ product manager, GELcore. "The remote mounting capability increases the flexibility factor and ease of installation."
In addition to the standard benefits associated with LED lighting -- increased brightness, long life and low maintenance -- the Tetra™ Power White XL LED Lighting System offers:
* Superior light intensity: The Tetra Power™ White XL System uses the latest in high-power, 1-watt LED technology, providing more than 10 times the light output of standard LEDs.
* Integrated heat sink: An integrated heat sink that draws heat away from the LED, allows the Tetra™ Power White XL LED System to operate below the maximum operating current of 350mA, which maximizes LED life and minimizes lumen depreciation.
* User-friendly installation: Its patented design allows for new and retrofit applications, and up to 6 times fewer power supplies and wall penetrations than most traditional neon or LED lighting systems.
* Proven Tetra™ robustness: A rugged, solid-state design that is more resistant to vibration than neon. As an LED system, it ensures a flicker-free cold-weather performance that's unmatched by fluorescent lamps.
The Tetra™ Power White XL LED Lighting System is available with 2 or 3 LEDs per foot (7 or 10 LEDs per meter). This new system is UL recognized and classified in the U.S., CSA approved in Canada, CE approved in Europe and C-Tick approved in Australia. GELcore offers a limited warranty of five years on the power supply and four years on the Tetra™ Power White XL strip.
Tetra™ is a trademark of GELcore, LLC.
About GELcore
GELcore LLC, a joint venture of General Electric Company and EMCORE Corporation, drives innovation, energy efficiency and cost savings for industries that use LED products, systems and solutions. Fitted with patented, low-voltage, long-life LED light engines, GELcore solutions deliver world-class, GE-grade performance.
Contact
GELcore Tel. +1 216.606.6555
E-mail:info@gelcore.com
Web Site:http://www.gelcore.com