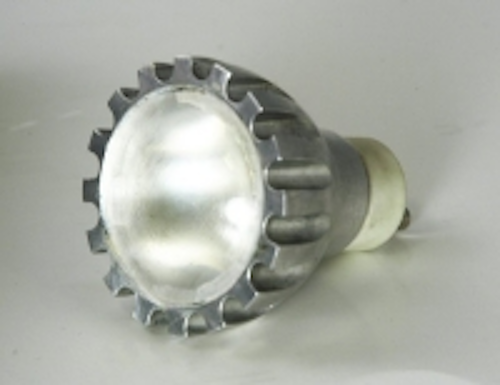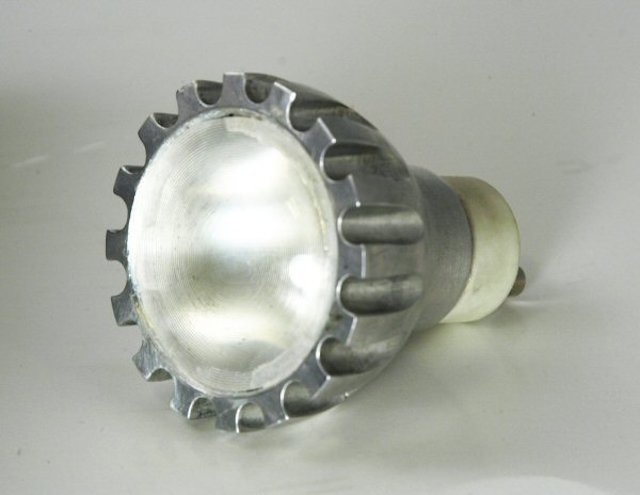 Date Announced: 23 Oct 2006
CAO Group, Inc., a Philips Lumileds certified integrator for Lumiled's Luxeon products, has augmented its 1 W LuxemBulb™ series of LED MR-16 bulbs for accent, display, and target lighting applications. The products use 1 W Lumiledspower LEDs as their light source. The new bulbs incorporate proprietary designs in heat management, electrical driver, and optical beam shaping, offering 15 or 25 degree beam patterns. The bulbs are available in white, blue, green, amber and red...
Available with 12V DC/AC input and two pin or GU10 twist and lock sockets, this incandescent bulb is a direct and cost-effective replacement for halogen lamps in accent, display and target lighting applications. Retail price is $18 or less, dependent on quantity.
CAO Group's involvement with the Department of Energy's program NGLIA (Next Generation Lighting Initiative Alliance) brings you the most current industry advances in the future of lighting. CAO is one of a small group of companies involved in researching and developing a brighter more energy efficient future.
Solid state lighting is just one of the optoelectronics niches for which West Jordan, UT-based CAO Group provides solutions; others are medical, dental, forensic, opto components, and solid state signage. Products are manufactured in CAO Group's own ISO 9001 and TS/16949 certified facilities, in Utah and in China.
About CAO Group, Inc.
CAO Group, Inc., under the direction of owner, president and CEO Dr. Densen Cao, PhD, offers design, integration and manufacturing of medical, dental, and forensic devices, optoelectronic components, signage, and lighting products. Corporate headquarters, R & D and medical/dental manufacturing facilities, which are ISO 13485 certified, are in West Jordan (Salt Lake City) UT. The company also owns low cost medical and optoelectronic/electronic manufacturing facilities in China, which are ISO 9001 and TS 16949 certified. Detailed information about CAO Group and its products is at www.caogroup.com.
Contact
CAO Group, Inc. 4628 West Skyhawk Drive, West Jordan, UT 84084 phone 801-256-9282 or 877-877-9778
E-mail:info@caogroup.com
Web Site:http://www.caogroup.com