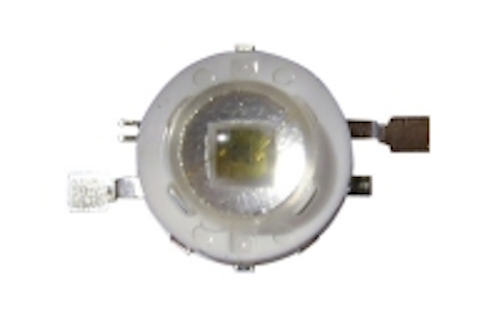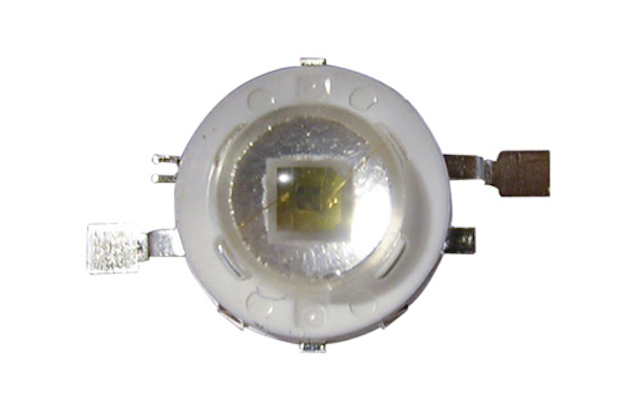 Date Announced: 10 Oct 2006
- SOC & SETI Seeks to boost production of world first Deep UV LEDs for Sterilization, deodorization, Bio-detection, etc
Seoul Optodevice Co., Ltd.(SOC), which first produced in commercial scale Deep UV LEDs last July, and SETI (Sensor Electronic Technology Inc.) announced that they have completed development of a new product emitting 2x higher output power with 2x longer lifetime, just 3 months after their initial UV product was released.
SOC, with strategic partner Sensor Electronic Technology Inc. (SETI), became the worlds first and only company to produce commercially available III-Nitride based deep UV LEDs with emission wavelengths ranging from 265 to 340nm.
SOC's latest product utilizes its own advanced packaging technology, resulting in doubling of the extraction efficiency due to the superior thermal conductivity of the surface mount package. In addition to doubling the output power, the LED lifetime was also doubled.
The maximum output power of 280nm LED reached 1.5mW @20mA, while its reliability has improved by double. These improvements will help in building a firm foundation for the replacement of Mercury lamps with a non-toxic solid-state source.
Many potential customers are already examining for new adoptions of Deep UV LEDs in home appliances such as refrigerators, air cleaners, dishwashers, air conditioners, and water purifiers. Other applications include skin care, sterilization of hygienic products, bio-medical analysis, bio-agent detection and detecting counterfeit currency.
Current world market for UV lamp Market is estimated to be USD 3 billion-dollars, and SOC expects this product line to result in sales revenue of several tens of millions ($USD) over the next several years.
Contact
Overseas Sales Group Mr. Hyung Soo Yoon (+82-11-343-8351) Ms. Catherine Woo (+82-10-6809-4893)
E-mail:catherine@seoul-semicon.co.kr
Web Site:www.biouvled.com