Marl Hi-Light provides high integrity emergency lighting
Oct 5th, 2006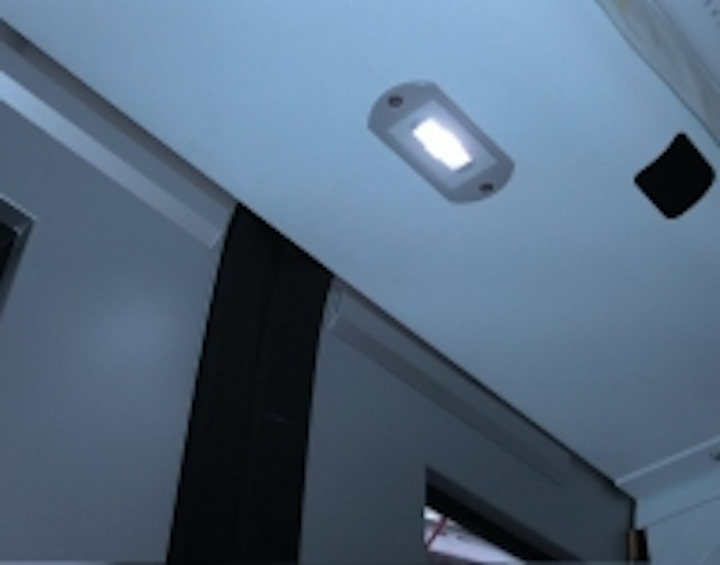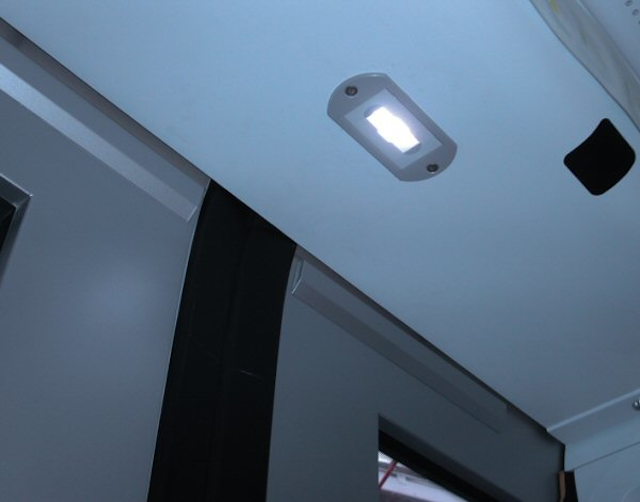 Date Announced: 05 Oct 2006
Recent events have highlighted the need for effective emergency lighting on rail passenger carriages. During and following an accident, lack of light inhibits orientation and intensifies anxiety. It is essential for trains to be equipped with an emergency lighting system that is durable and effective.
The Hi-Light range of highly ruggedised LED fittings illuminate only when power has been terminated at Stage 1 load shed, Stage 2 load shed or Catastrophic Loss. The LED light units are self contained and extremely robust. They operate independently from existing lighting in rail passenger carriages, are currently in service and fully compliant with the RSSB Ufton Report's recommendations that are soon to be mandated.
The Hi-Lights are currently in service on GNER Mk IV 'Mallard' carriages; they were included as part of a £30 million rebuild on 302 carriages which took place over two years. The last train was launched in November 2005. Also, they are currently being fitted on the First Great Western Mk III coaching stock. This refit is due to be finished by the end of 2007 with the first vehicles being delivered in November 2006.
The RSSB Ufton report concludes: "Provision of high integrity emergency lighting which will function in a situation where the main lighting supply is lost, should be mandated for all new passenger vehicles and for those undergoing major internal refurbishment."
The Hi-Light comprises high intensity white LEDs that supply a defined pool of light in close proximity to doors and windows. They are designed to illuminate for a minimum period of 90 minutes and typically in excess of 180 minutes, offering essential assistance to passengers within the carriage.
Units monitor their self-contained rechargeable battery packs. A separate red LED flashes if the battery charge capacity drops below a pre-defined level and the units will recharge within 1 hour of power being restored.
The Hi-Light's are designed to withstand high levels of shock and vibration, fully complying with stringent EMC and vibration testing, and have been tested against the AV/ST9001 crash worthiness test, which confirmed that all requirements were met by Marl's Hi-Light LED technology.
Extensive technical knowledge
Working closely with end-users and established suppliers of rail equipment, Marl International has utilised its extensive technical knowledge and 30 years of design & manufacturing experience in the specialised field of LED technology, to provide a range of products designed to meet the exacting standards of the rail industry.
Workshops and demonstrations to the industry are frequently carried out to display the capabilities of Marl's LED lighting solutions. In addition to the Hi-Light, other products developed include Low Location Marking Systems, Edgelit Gauge Illuminators and Reading and Spotlights. All these products focus on the benefits of using LED technology to improve reliability, reduce maintenance costs and increase user confidence, helping to sustain and advance rail safety.
Contact
T: 01229 582430 F: 01229 585155
E-mail:sales@marl.co.uk
Web Site:http://www.marl.co.uk