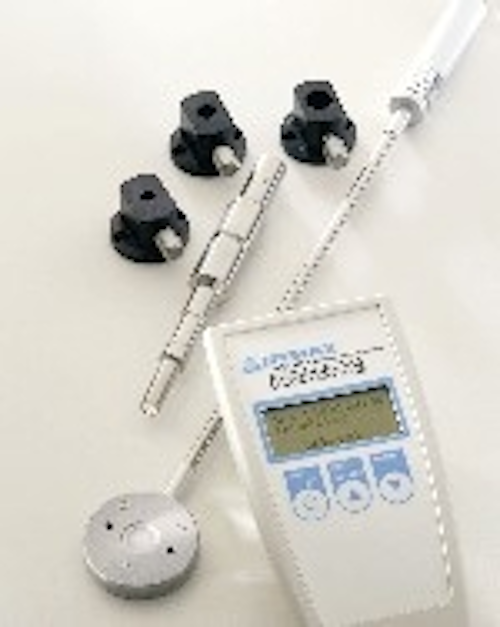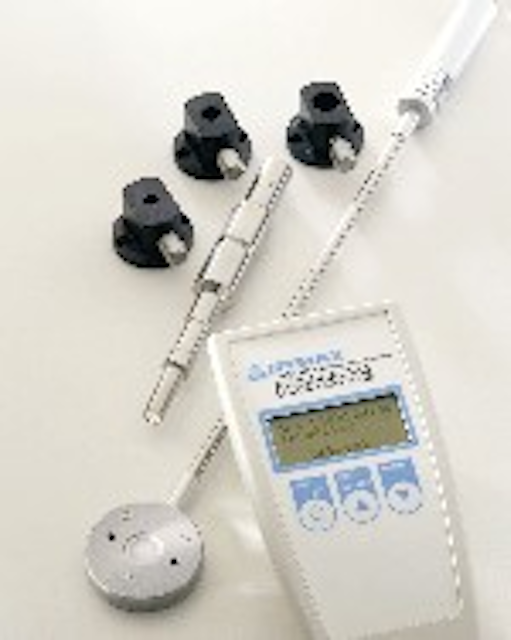 Date Announced: 05 Oct 2006
The new DYMAX ACCU-CAL™ 50 radiometer is ideal for monitoring UV curing processes during part assembly. Unlike most radiometers which can only be used either for UV curing spot systems or floods or conveyors the new device fits all three types of UV curing systems.
The ACCU-CAL™ 50 radiometer is simple to operate and offers repeatable measurement in the UVA spectrum (320 nm – 395 nm) from 1 mW/cm² to 40.0 W/cm
2
. The ACCU-CAL™ 50 radiometer is compatible with all DYMAX flood lamps and DYMAX conveyors as well as the standard 3 mm, 5 mm and 8 mm light guides used with DYMAX UV curing spot systems.
To ensure complete cure of the materials and a consistent curing process the curing light should be monitored regularly and accurately. The ACCU-CAL™ 50 greatly supports this monitoring. To provide further process parameters the ACCU-CAL™ 50 measures peak intensity and dose in addition to UV intensity. The radiometer can also be used to measure UV radiation at the operator workplace to determine compliance with standard guidelines for UV exposure.
The ACCU-CAL™ 50 radiometer is ideal for industrial use. A specially designed photo-sensor design protects the photo-sensor from the high temperatures sometimes associated with today's high intensity UV spot lamps. The 12 months calibration period cuts calibration costs in half versus alternative radiometers with only a 6 month calibration period.
The new ACCU-CAL™ 50 complements the DYMAX line of UV curing systems and adhesives and is one of the most versatile and easy to use UV radiometer on the market.
Contact
Dymax Europe GmbH Trakehner Str. 3 60487 Frankfurt, Germany Phone +49 (0)69 7165 3568 Fax +49 (0)69 7165 3830 Contact : Evangelos Bakirtzis
E-mail:dymaxinfo@dymax.de
Web Site:www.dymax.com/products/curing_equipment/radiometers/index.php