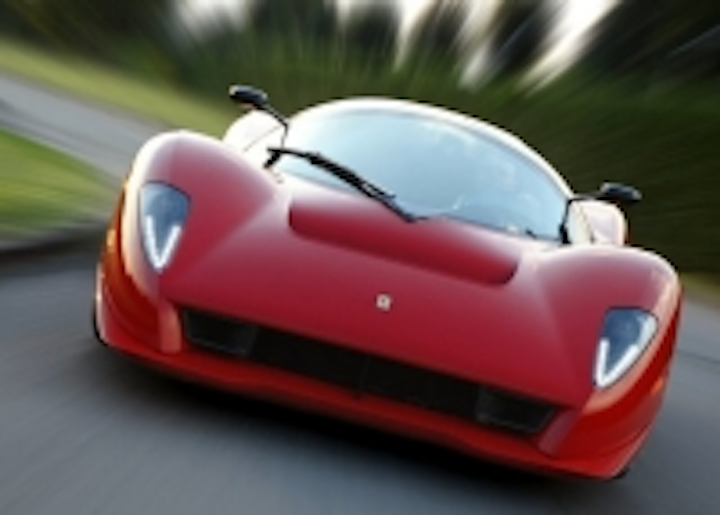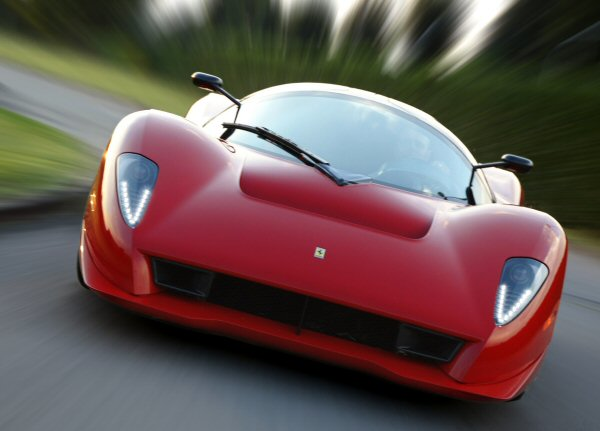 Date Announced: 07 Dec 2006
-- Blazing a trail with LED daytime running light
-- Power TopLEDs add glitz to the Ferrari P4/5 by Pininfarina
For the third time, star designer Pininfarina has opted for LED light sources from OSRAM Opto Semiconductors to realize their bold headlight design. After the ENJOY show car and the Maserati Birdcage 75th, LED light has now been added to a legendary Ferrari P4/5 by Pininfarina.
"We are delighted with the excellent cooperation with Pininfarina", said Dr. Rüdiger Müller, President and CEO of OSRAM Opto Semiconductors. "The design studies have shown how our LEDs can be used to create such individual solutions and ex-ceptional designs." Even on the Concours d'Elégance in Pebble Beach (California), a beauty pageant for exceptional automobiles, the Ferrari P4/5 by Pininfarina caused quite a stir. The designer has completely redesigned it for the New York Ferrari col-lector James Glickenhaus. Pininfarina had to pay tribute to the incredible love of the collector for the legendary sports cars of the 1960s while at the same time meeting the need for state-of-the-art technology. It started as a Ferrari Enzo and ended up as a unique roadworthy vehicle with a retro racing car design.
This powerful stallion also looks impressive in daylight with its sleek styling. Bold headlights with daytime running light that follow the contour of the body and are remi-niscent of shark's teeth, give the vehicle an unmistakeable look. Pininfarina used 15 lighting clusters each fitted with eight Power TopLEDs to create the daytime running light for each headlight. The design company was particularly impressed by the ratio of the brightness of these light sources to the space they need. Each LED is equipped with a ThinGaN chip, providing an efficiency of 40 lm/W. The unusual head-light contour is beautifully emphasized and the 15 lights are clearly distinguishable, enhancing the decidedly dynamic impression that this automobile gives.
LEDs are now being used more and more as first-choice light sources for unusual headlight designs. OSRAM offers LEDs for a wide range of applications – for point light sources, for large and small areas and for light injection, encouraging designers to exploit their full potential.
[Photo: Copyright Pininfarina]
Contact
OSRAM Opto Semiconductors
E-mail:info@osram-os.com
Web Site:http://www.osram-os.com