Master Bond unveils optically clear UV-curable adhesive/coating
Dec 12th, 2006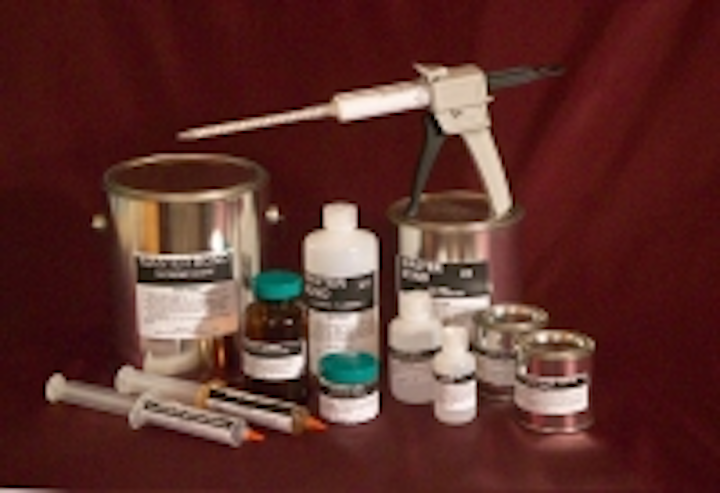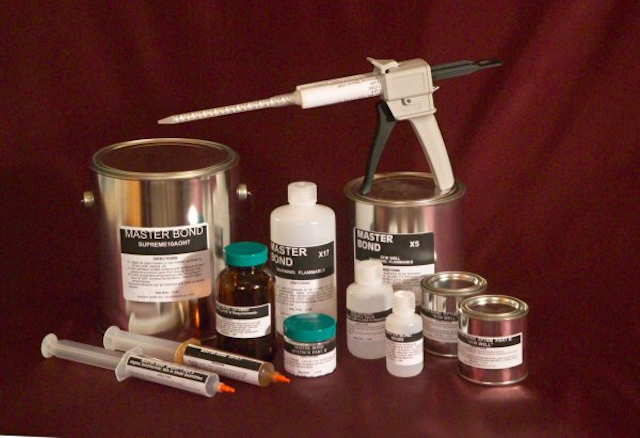 Date Announced: 12 Dec 2006
A new one component, optically clear, non-yellowing UV curable polymer called UV15-7 has been introduced by Master Bond, Inc., Hackensack, N.J.
This 100% reactive system does not contain any solvents or other volatiles. When exposed to a source of UV light of adequate wave length and intensity it cures almost instantaneously. It is not inhibited by air and cures at room temperature.
Master Bond UV15-7 produces tough, durable bonds. It has excellent adhesion to many different substrates ranging from glass and iron to polyester films and polycarbonates. UV15-7 offers superior chemical resistance and electrical insulation properties. Upon cure, it has a shore D hardness of 60 and an elongation of 6-8%.
UV15-7 is a low viscosity liquid and is easy to apply. It is available in 1/2 pint, pint, quart, gallon and 5 gallon containers. For ease of application it is also available in syringe applicators.
About Master Bond:
Master Bond is a manufacturer of high performance adhesives, sealants, coatings, potting and encapsulation compounds and impregnation resins. The product line offers over 3,000 grades of specially designed formulations of acrylics, anaerobics, cyanoacrylates, epoxies, latex, polyamides, polyurethanes and silicone systems to provide an optimal solution for even the most extreme applications.
Contact
Sheila Frankel Phone: +44-207-039-0034 Fax: +44-207-060-0628
E-mail:eutech@masterbond.com
Web Site:http://www.masterbond.com