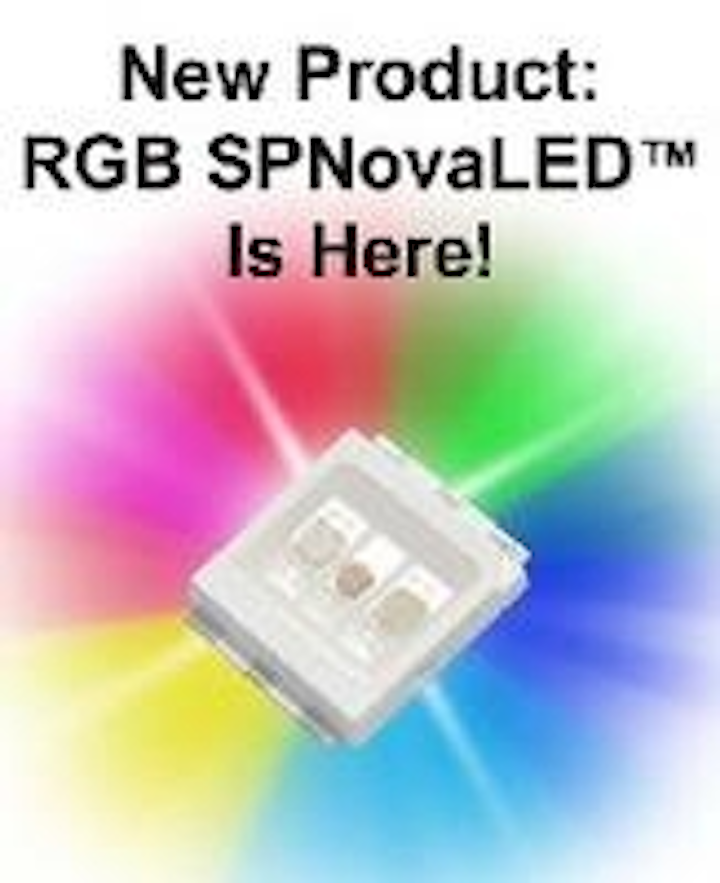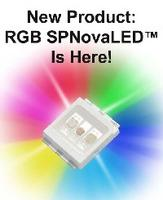 Date Announced: 05 Jun 2006
Now it's time for DOMINANT to present another innovation in the illumination industry – the high power RGB SPNovaLED! Minute sized with dynamic performance and have an extremely long lifetime, this SPNovaLED outperform the competition in almost every significant area!
Blazing new trails in the industry, the RGB SPNovaLED despite their minute size, pack a very powerful punch. The high power RGB SPNovaLED comprised of 3 chips: red, true green and blue that allow optical mixing of the R, G, B light to produce white. Besides, it designed for 250mA per chip with super high flux output of 50 lumens.
This package presented in a compact package outline, 6.0mm x 6.0mm x 1.5mm. The ultra low profile, 1.5mm make it reality for many lighting applications. These brilliantly radiant designs able to provide wider viewing angle, 130° and provide high light output at a higher operating currents due to the units low thermal resistant, which provides improved heat dissipation.
RGB SPNovaLED offers a true high-intensity light source that leverages the benefits of greater stability and longer life of the LEDs. High luminous efficiency due to the latest chip technology and the individual control of each color enables to achieve a perfect mixture of red, true green, blue as well as white color to provide balance lighting distribution.
In addition, DOMINANT is committed to actively pursuing measures that foster a cleaner environment, thus the RGB SPNovaLED that we offered are Pb-free and suitably geared towards today's technological specifications. With a staggering brilliance and high luminous efficiency, RGB SPNovaLEDs are perfectly suited for wide range of lighting applications such as architecture lighting, display and LCD backlighting.
DOMINANT Semiconductors will be showcasing high power LEDs, SPNovaLED for lighting applications at the Guangzhou International Lighting Exhibition + Electrical Building Technology fair which takes place in Guangzhou, China from Jun 8 to 11, 20063. Our booth no: 1J/H37 and visitors will be able to see amazing bright light in a small area with the small package outline.
About DOMINANT Semiconductors
DOMINANT Semiconductors Sdn. Bhd. is a dynamic Malaysian Company that is among the worlds leading SMT LED Manufacturers. An excellence – driven organization, it offers a comprehensive product range for diverse industries and various lighting applications in the automotive, consumer and communications as well as industrial sectors. With extensive industry experience and relentless pursuit of innovation, DOMINANT's state-of-art manufacturing, research and testing capabilities have become a trusted and reliable brand across the globe. More information about DOMINANT Semiconductors can be found on the Internet at http://www.DOMINANT-semi.com. DOMINANT is a QS 9000 and ISO9001 certified company.
Contact
Tel: +60 (06) 2833566 (Ext: 2117) Fax: +60 (06) 2830566
E-mail:mei-ghee.tee@DOMINANT-semi.com
Web Site:http://www.DOMINANT-semi.com