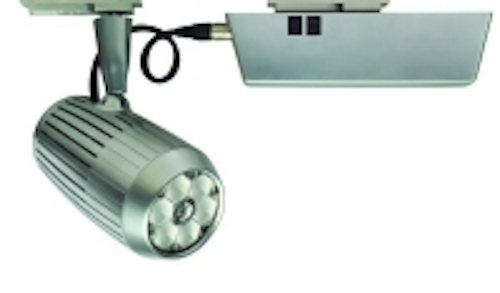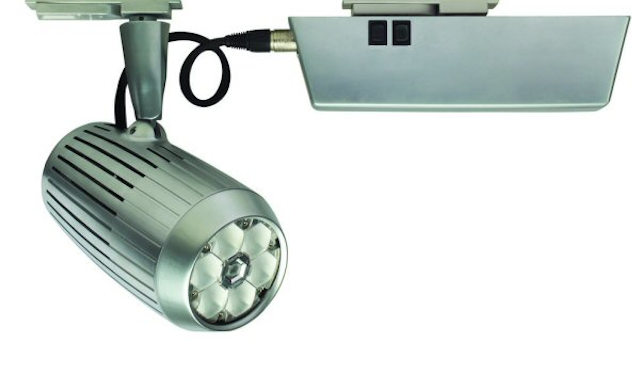 Date Announced: 06 Jun 2006
LightFair 2006 is being used as the major launch pad for a revolutionary track-based solid-state lighting (SSL) fixture that will be of particular interest for high end retail, gallery and public space installations.
Developed by Lighting Services Inc (LSI) in conjunction with TIR Systems, this is the first viewing of the LumeLEX™ by the architectural lighting and specification community in North America.
The LumeLEX™ offers real benefits over both traditional halogen and contemporary LED fixtures, giving designers complete control and flexibility over their lighting design, while emitting no damaging infrared or ultraviolet radiation.
LSI is a leading independent manufacturer of design-led track, accent, display, fiber optic and LED systems and has been working in partnership with TIR Systems since October last year. The LumeLEX™ Series is the first product of the association.
Daniel Gelman, President of Lighting Services Inc, said: "The quality of light was paramount in the development of this fixture. We wanted to produce a solid-state fixture that would offer real benefits to our clients, but hadn't found the right product until we saw the LEXEL™."
Providing 1000 lumens of useful white light and a 16° beam spread, the LumeLEX™ Series utilizes specially designed optics to give a beautiful flat, even field which will enhance any display.
The light output, which is comparable to a 75W PAR lamp, is fully and easily controllable and, unlike traditional lighting sources, can be dimmed down to 10% without any shift in color temperature. With a stepped range of six color temperatures, from incandescent (2700K) through cool white, to a daylight range of 6500K, the LumeLEX™ will enable retailers, for example, to change the color temperature to suit different products and changing seasonal displays.
Integration of the controls directly into the luminaire make the system complete, and simple to integrate into existing infrastructure.
In addition to the excellent color rendition, clients will also be interested in the savings which the LumeLEX™ offers on both energy and maintenance. Energy consumption is less than half that of comparable halogen sources and the fixture boasts a rated useful life of 50,000 hours at 100% lumen maintenance, reducing labor costs for lamp replacement. Cooler running temperatures also mean lower energy consumption for air conditioning.
About Lighting Services Inc (LSI)
Lighting Services Inc (LSI) is the leading independent manufacturer of track, accent, display, fibre optic, and LED lighting systems. Since 1958, LSI has been dedicated to designing, engineering and manufacturing lighting systems of the highest quality. Our reputation for creativity and innovative design, coupled with specification grade products and intelligent personalized service, has made us the manufacturer of choice amongst the most discriminating specifiers of lighting. To find out more about Lighting Services Inc, visit http://www.LightingServicesInc.com.
About TIR Systems Ltd.
TIR Systems Ltd, a world leader in light enabling technology, is building the foundations for tomorrow's lighting. Through sound innovation and proven technical capability, TIR is developing, designing and marketing the core technologies that will allow Solid State Lighting (SSL) to move to the forefront of mainstream lighting. To find out more about TIR Systems Ltd (TSX:TIR), visit http://www.TirSys.com.
Contact
Kerri Galgano Marketing Assistant Lighting Services Inc +1 845-942-2800 ext 340 +1 845-942-2177 Fax
E-mail:k.galgano@maillsi.com
Web Site:http://www.LightingServicesInc.com