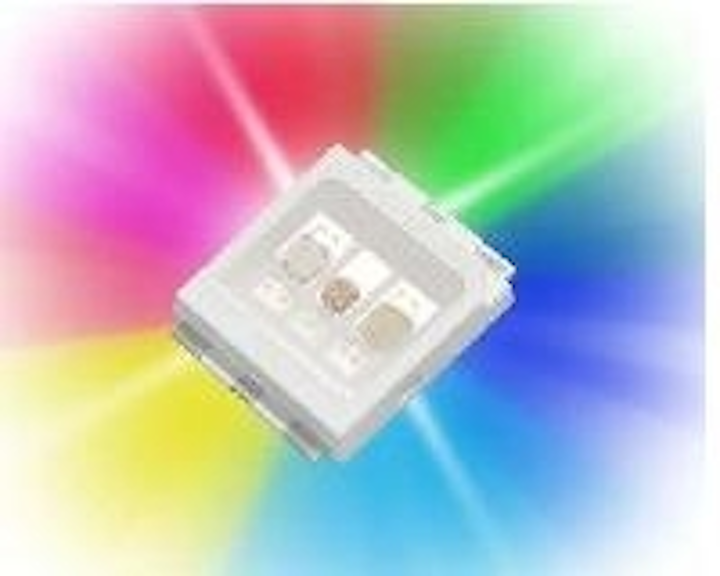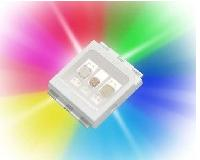 Date Announced: 29 Jun 2006
The high power RGB HyperLED! Ultra thin with dynamic performance and have an extremely long lifetime, this LED outperform the competition in almost every significant area!
Blazing new trails in the industry, the RGB HyperLED packs a very powerful punch. The high power LED comprised of 3 chips: red, true green and blue that allow optical mixing of the R, G, B light to produce white. Designed for high current: 250mA per chip with super high flux output of typical 50 lumens.
The ultra low profile, 1.5mm make it reality for many lighting applications and the brilliantly radiant designs able to provide wider viewing angle, 130°. RGB HyperLED offers a true high-intensity light source that leverages the benefits of greater stability and longer life of the LEDs.
High luminous efficiency due to the latest chip technology and the individual control of each color enables to achieve a perfect mixture of red, true green, blue as well as white color to provide balance lighting distribution.
Features:
High flux output: typical 50lm (250mA per chip)
Super high brightness surface mount LED
130° viewing angle
Compact package outline (LxWxH) of 6.0 x 6.0 x 1.5 mm
Designed for high current drive
Low thermal resistance
Compatible to both IR reflow soldering
Product Details at: http://www.aopled.com/product_info.php?cPath=25_158&products_id=154&osCsid=b10a7daf42ba3f81c79f7e15e49ecbcb
Contact
American Opto Plus LED Corp. 1206 E. Lexington Ave., Pomona, CA 91766, USA Tel:909-465-0080 Fax: 909-465-0130
E-mail:sales@aopled.com
Web Site:http://www.aopled.com