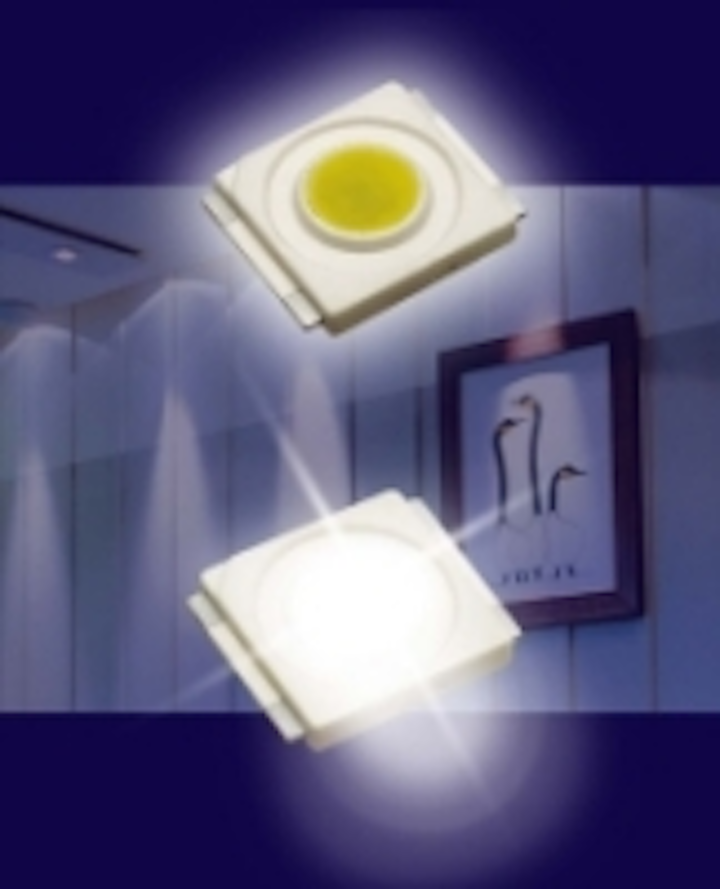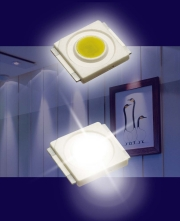 Date Announced: 26 Sep 2006
Our current SPNovaLED product range offers high power LED applications. These have proven track record in automotive, architecture lighting and general lighting applications.
We have just launched our new White LED SPNovaLED – 0.5 Watt as the latest product in our SPNovaLED product range. This product offers a direct replacement option with a better heat dissipation, better lumens per watt than our competitors.
Designed for a low current of 150mA current drive and typical high flux output, 21 lumens, which put us a milestone ahead from competitors. All these with a small footprint, 6.0 cm (L) x 6.0 cm (W) x 1.5 cm (H) with wider viewing angle, 120° and typical brightness of 8.5 cd at 150 mA.
This device is highly suited for many general lighting applications. The versatile design epitomizes productivity in brightness. It is highly suited for many general lighting applications in line with your technological demands!
About DOMINANT Semiconductors
DOMINANT Semiconductors is a corporation that is among the worlds leading SMT LED Manufacturers. An excellence – driven organization, it offers comprehensive variety of product range and selection for diverse industries and applications. Featuring an internationally certified quality assurance acclaim, DOMINANT's extra bright LEDs are perfectly suited for various lighting applications in the automotive, consumer and communications as well as industrial sectors. With extensive industry experience and relentless pursuit of innovation, DOMINANT with its state-of-art manufacturing, research and testing capabilities has become a trusted and reliable brand across the globe. More information about DOMINANT Semiconductors Sdn. Bhd. Can be found on the Internet at http://www.dominant-semi.com. DOMINANT is a QS 9000 and ISO9001 certified company.
Contact
Tel: +60 (06) 2833566 Fax: +60 (06) 2830566
E-mail:sales@dominant-semi.com
Web Site:http://www.dominant-semi.com