Carmanah unveils new wireless solar-powered airfield light
Sep 21st, 2006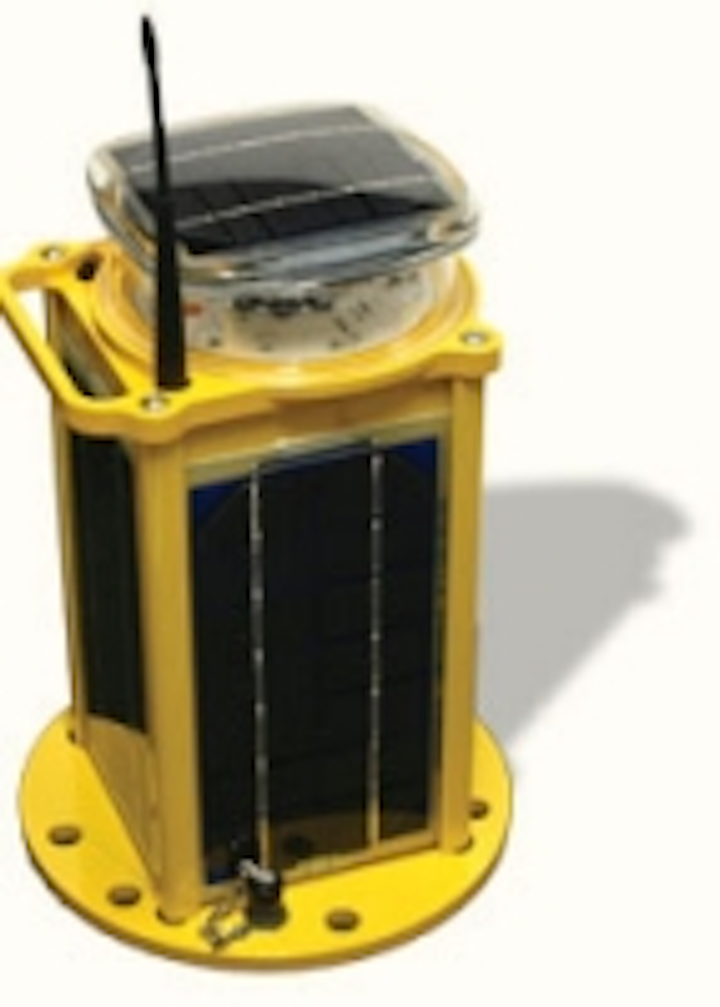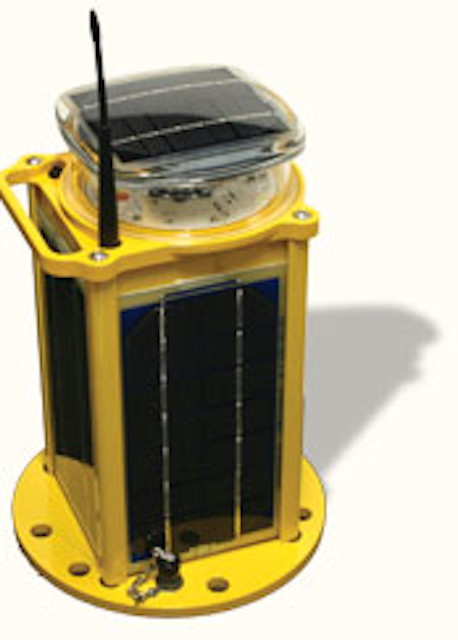 Date Announced: 21 Sep 2006
Victoria, British Columbia, Canada - Carmanah Technologies Corporation announces the launch of its Model A704-5 wireless solar-powered LED airfield light into China's rapidly growing aviation market.
Carmanah representatives unveiled the Model A704-5 at the inter airport China 2006 tradeshow in Beijing, China, September 6 - 8, and then met with distributors from seven surrounding countries at the Carmanah Aviation Distributor Conference in Beijing, September 8 - 10.
China is a key aviation market with the world's second largest total of departing passengers on scheduled airlines and unprecedented growth averaging 13 per cent per year. Carmanah's Model A704-5, the world's most versatile solar-powered LED airfield light for permanent, temporary and emergency applications, will help meet the demands of China's large-scale airport expansions.
"This is our first airfield light to include wireless control and our first light to include dual-function infrared and visible-spectrum LED operation," states Carmanah's CEO, Art Aylesworth. "The A704-5's unprecedented suite of features greatly increases the range of applications and safety enhancements for our commercial, defense and general aviation customers."
The Model A704-5 includes the following new features:
-Improved visibility and safety through the use of brighter LEDs and a new lens design that provides a wider beam angle.
-Available wireless control with Carmanah's rugged, water-resistant handheld controller allows any single group of lights to be operated remotely from up to 2.5 miles (four kilometres) distance. Operators on the ground, in a control tower, or a moving vehicle or aircraft can control light operation and intensity to save power or increase brightness for times of low-visibility. Lights also include a manual switch and Carmanah's standard fully programmable operation.
-A connector for a standard external VHF receiver allows the Model A704-5 to be configured for pilot-controlled lighting (PCL) (which allows pilots to turn on airfield lighting for 15-minute intervals by keying a VHF transmitter). LED lighting is ideally suited to PCL because it activates instantly, requires no warm-up time, and isn't damaged by being turned on and off.
-A more powerful battery stores a charge for up to 600 hours of autonomous operation. The A704-5 also includes an external power supply connector.
-Carmanah's proprietary MicroSource(R) integration technology now includes maximum power point tracking (MPPT) for even more efficient solar charging.
-Operation in both visible and infrared modes. Infrared lighting, invisible to the naked eye but highly visible to night-vision equipped pilots, is becoming increasingly popular as a safety enhancement for non-military aircraft in low-visibility situations. Some commercial aircraft now have infrared cameras pre-installed.
-A carrying handle built into the aluminum housing to expedite portable airfield setup.
For more product information, please visit:
http://www.solarairportlights.com/content/products/7045/default.aspx
Carmanah lights install in minutes and require no trenching or wiring. Each light is completely independent, self-contained, compact and waterproof. Carmanah's patented MICROSOURCE® Energy Management System ensures year-round reliability in any environment, field-proven in the low-light winters of Alaska and Canada's Northwest Territories. Independent of conventional power, a Carmanah system is its own emergency backup.
An investment in Carmanah lights pays for itself; California's Truckee Tahoe Airport saved US$850,000 in capital costs and an ongoing US$16,000 annually in electricity bills.
The enhanced solar and wireless features of the Model A704-5 will allow small and remote airports with limited electrical infrastructure and ground staff to install and operate lighting systems at lower cost than ever before, a safety solution for the approximately 7,000 general aviation airports in the U.S. that have no lighting.
Hundreds of commercial and general aviation airports worldwide use Carmanah's solar-powered LED airfield lights. For more information about Carmanah's unique airfield lighting products, please visit www.solarairportlights.com
About Carmanah Technologies Corporation
Carmanah, one of North America's largest solar companies, is an award-winning manufacturer specializing in renewable and energy-efficient technology solutions. The company is currently focused on three technology groups: solar power systems and equipment, solar-powered LED lighting, and LED-illuminated signage. Carmanah is headquartered in Victoria, British Columbia, Canada and has branch offices and/or sales representation in 11 cities across Canada, the United States, and the United Kingdom. With more than 250,000 installations worldwide, Carmanah is one of the world's premier suppliers of energy-efficient products. The shares of Carmanah Technologies Corporation are publicly traded on the TSX under the symbol "CMH".
Contact
David Davies Carmanah Technologies Corporation 250.382.4332
E-mail:ddavies@carmanah.com
Web Site:http://www.carmanah.com