G-LEC helps Volkswagen reveal IROC concept car
Sep 21st, 2006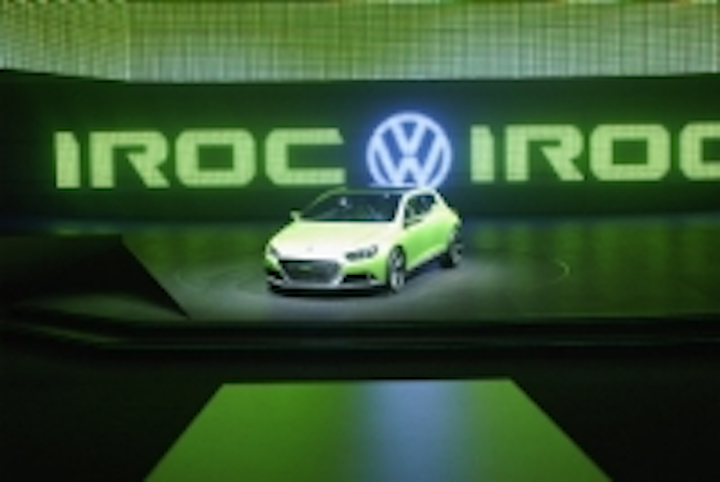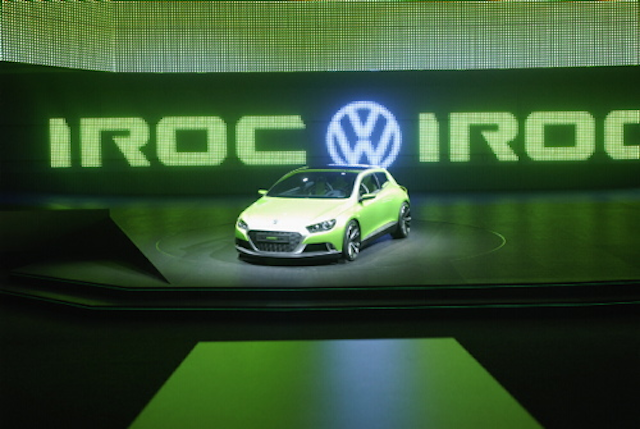 Date Announced: 21 Sep 2006
On August 24 and 25, at a special event in Berlin, Volkswagen unveiled its IROC concept car to the world's media. Such a major press event, with film crews from television and internet companies, as well as business and motoring press from around the globe, required production values that would match the buzz surrounding the launch. And when the venue is an aircraft hangar at Berlin Tempelhof airport, that's a lot of buzz to create.
Responsible for meeting this challenge was eventlabs, an event agency known in Germany for its spectacular ideas. Together with technical management company 360GRAD and award winning lighting designer Jerry Appelt, they did indeed create a spectacular event. Jerry Appelt knew the size of the venue required something outstanding, and decided that the G-LEC PhantomFrame would be perfect as the central element of the set.
To produce a stunning reveal of the much-hyped IROC (so named because the production model may revive the Scirrocco name), Jerry Appelt and 360GRAD designed a massive double oval structure. The inner wall, with a circumference of 144 metres, was constructed of 280 G-LEC Phantom II and formed the press area.
Built between the two walls was a ramped driving surface. With the Phantom IIs showing custom video from a High End media server, the press inside could hear - but not see - the Volkswagen IROC racing around them.
Then a dramatic and unexpected reveal, as the video wall - the 280 Phantom IIs - was hoisted quickly out of sight.
Once the roar of appreciation had died down, journalists were given a presentation by leading figures from Volkswagen, where a further 63 PhantomFrames provided the backdrop for the stage set, which was subsequently used for the many photo sessions and interviews given by Volkswagen chairman Dr Wolfgang Bernhard. These PhantomFrames also formed the video backdrop for the party later, when Swedish band Mandu Diao ensured everyone rocked the night away.
The Phantom II uses a new data transfer system based on fibre optics and upgraded software to give such fine control as to enable pixel-by-pixel rendition, so images and logos appear absolutely perfect. For the IROC launch, this was particularly important for the VW logo, where the graphic's circle would otherwise appear pixellated.
G-LEC remains one step ahead
As the originator of transparent imagery in LED lighting and effects, G-LEC has always remained one step ahead. To reaffirm this, at PLASA 2006, G-LEC introduced its new fibre optic based data transfer technology, 100 times faster than existing copper wire cabling.
This new technology, plus upgraded software, has been integrated into the company's PhantomFrame system, the new system being called G-LEC Phantom II.
The technology gives such fine control over the graphics that images are rendered pixel-by-pixel, enabling curves to appear as true curves, instead of being pixellated. For most occasions such accuracy is not necessary, but it is vital for many corporate identities. Graphics such as circular logos - VW, BMW - are represented with crystal clear precision.
The high speed data transfer technology also opens up the way to build much larger systems and special constructions: a fixed architectural installation of say 700 sq m is not out of the question.
Contact
G-LEC Europe GmbH Angela Geiger, Marketing Coordinator
E-mail:angela.geiger@g-lec.com
Web Site:http://www.g-lec.com