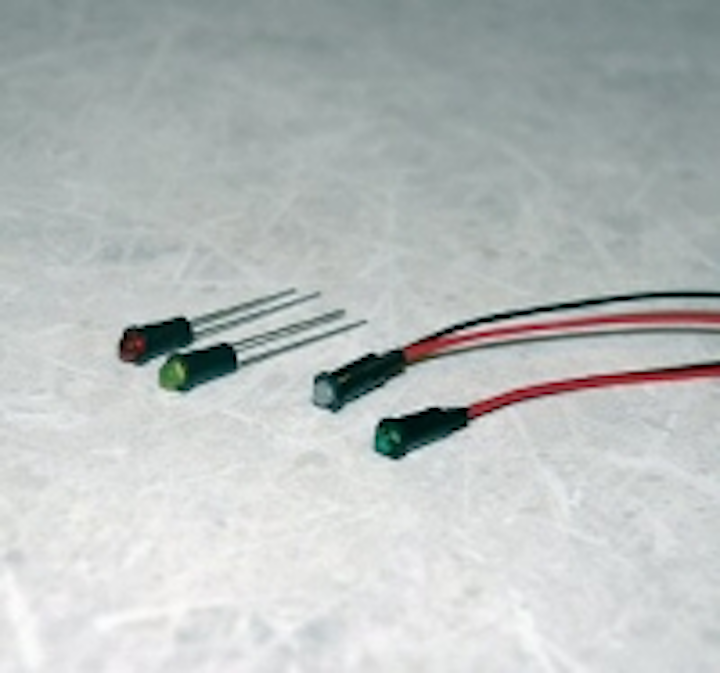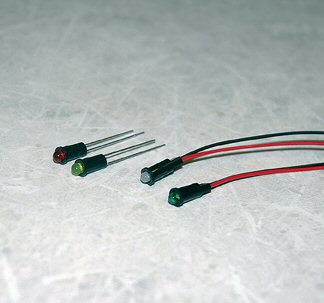 Date Announced: 25 Sep 2006
Farmingdale, N.J. -- Dialight Corporation has introduced its 558 Series of daylight-viewable LED indicators for easy, snap-in, front-panel installation within a 0.156-in. mounting hole.
The RoHS-compliant indicators feature 3 mm high-brightness LEDs that can be used for a variety of applications, including power, status, maintenance and warning indication, instrumentation and many others.
The new indicators last up to 100,000 hours, use 90 percent less energy than incandescent lamps, generate no heat and resist shock and vibration. They are available with non-tinted/non-diffused or tinted/non-diffused LEDs in red, green, yellow, blue and non-tinted white.
Typical intensity ranges from 70 mcd for tinted yellow to 880 mcd for non-tinted white. Black housings enhance LED contrast and meet UL94V. Typical operating voltage is 2.1-3.5 VDC at 20 mA; a current-limiting resistor is required for other voltages. Operating/storage temperature is -55°C to +100°C.
The indicators are supplied with straight terminals or 26 AWG lead wire for soldering or optional terminals. Pricing begins at $0.53 per unit in quantities of 1,000; delivery of production quantities is six weeks ARO.
About Dialight
Dialight plc (FTSE: DIA.L) is one of the world's largest suppliers of applied LED technology. It operates in two principal segments: components using low-brightness LEDs for status indication in electronic equipment and signals/illumination utilizing the latest high-brightness LED technology for traffic and rail signals, obstruction lighting, hazardous location lighting and general illumination applications.
Contact
Rich Present 1501 Route 34 South, Farmingdale, NJ 07727 USA Tel.: (1) 732-919-3119 Fax: (1) 732-571-5778
E-mail:rpresent@dialight.com
Web Site:http://www.dialight.com