SpectraLed144* Line from LDDE uses RGBAW configuration of LEDs
Sep 8th, 2006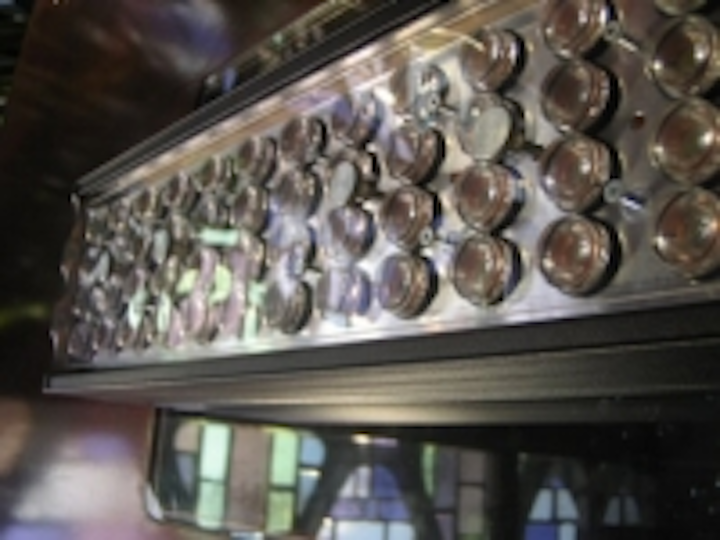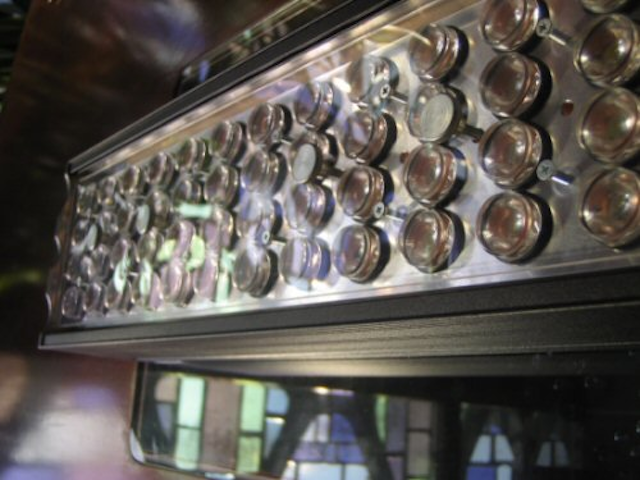 Date Announced: 08 Sep 2006
The new SpectraLed*144 Line from LDDE of Austria, to be launched at PLASA, is claimed to be the first colour mixing unit for professional theatre, TV and entertainment applications using an RGBAW configuration of 144 1W high-power LEDs.
Thanks to its compact design (1200x120x80mm) it can be used individually for surface lighting and as a lighting effect for stages, events and show lighting and all kinds.
The selection of 36 1W blue, 36 1W green, 24 1W red, 24 1W amber and 24 1W cold white high-power LED's enables the system to offer the full spectrum of colours.
The unit is designed and made in the same shape of housing and uses the innovative multicore concept of the Award-Winner 2005 and popular SpectraConnecT5 and is fully compatible.
Each Unit can fitted with two different optical modules. Due to the split in three segments of the SpectraLed144*, different optical modules can use in the same unit. The beam angles are 10° and 25°. In front of the unit is a slot for insertion of frost filter.
The DMX control board and power-supply are integrated and each unit is connected with a power/data cable. This makes the set-up and handling on stage simple and fast. The SOC (smooth operator controlled) technology employed allows very slow flicker-free fades from 0 to 100% Intensity.
If you want to see it with your own eyes come and visit us @ Stand G25 with our UK Partner White Light.
Contact
Markus Komertzky LDDE Vertriebs GmbH, Austria T: +43.1.7671811-20 F: +43.1.7671811-99
E-mail:markus.komertzky@ldde.com
Web Site:http://www.ldde.com