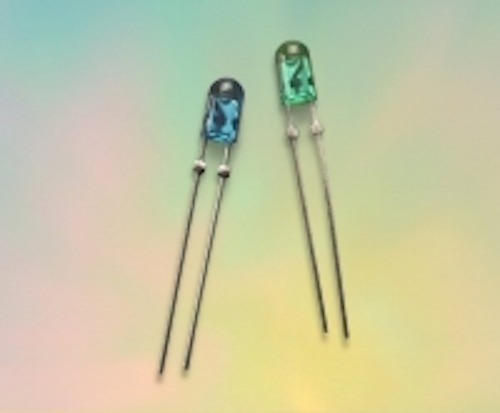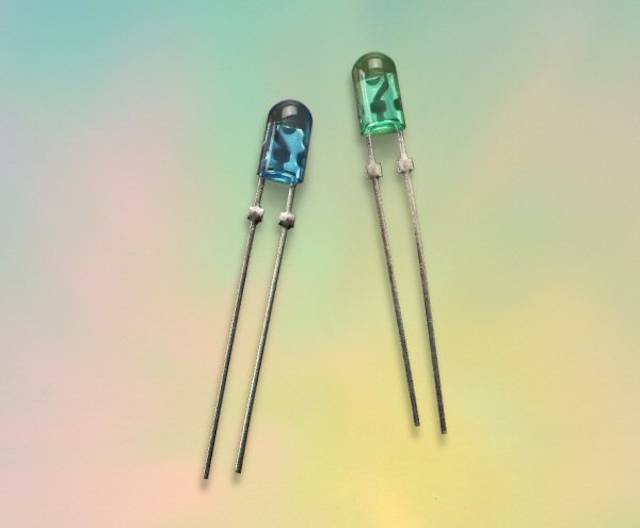 Date Announced: 02 Nov 2006
-- New Series of Streamline High-Brightness Through-Hole RGB Lamps are Ideal for Stadium Scoreboards, Display Advertising and Variable Message Signs
Böblingen, Germany - Avago Technologies, the world's largest privately held semiconductor company, today announced three new series of high-brightness full color light emitting diodes (LEDs) for the outdoor electronic signs and signals (ESS) market. Avago's HLMP-xx61 series of oval shaped LED lamps have been specifically designed for use in full color outdoor stadium scoreboards, electronic bill boards, variable display signs, and traffic signals and signs. Other applications include outdoor video displays used to provide information or promote products and events in metropolitan areas.
The new HLMP-xx61 series of LEDs provide an oval shaped radiation pattern, a wide viewing angle and high illumination intensity to make display characters viewable from any angle in bright sunlight. Moreover, these LED lamps have a very smooth, matched radiation pattern to ensure consistent color mixing in full color applications. Avago's new series of extra-bright LEDs are available in red, blue and green colors. Each lamp is made with advanced optical grade epoxy to offer superior high temperature and high moisture resistance in outdoor ESS applications.
Designers of electronic signs and signals are seeking higher brightness levels to reduce the number of LEDs in a cluster. With Avago's series of new extra-bright oval through-hole LED lamps, electronic signs can be designed using fewer individual LEDs to provide equivalent brightness. Alternatively, signs can be designed with the same number of LEDs, providing substantially higher brightness levels for better readability and contrast. The lead spacing and packages are compatible with conventional high-brightness 5-mm standard and miniature oval-pattern LED lamps. A series of 4mm standard oval-pattern LED lamps are also available.
The extra-bright HLMP-xx61 oval lamps are supplied in Avago's precision optical performance molded packages, modified for higher current input and increased heat dissipation. The die is attached within the reflector cavity, and the cavity is encapsulated by an Avago proprietary ultraviolet-resistant epoxy blend.
Features
·HLMP-Hx61(5mm lamp) and -Lx61 (4mm lamp): ideal for mono color and full color signs
·HLMP-Ax61 (5mm): ideal for scoreboard and variable message signs
·All HLMP-xx61 series LED lamps are available in red (AllnGaP; 630nm), green (InGaN; 525nm) and blue (InGaN; 470nm) in the following three viewing angles:
- 30 by 70 degrees: generally used for long-distance viewing in applications such as traffic signals
- 40 by 100 degrees: for wide angle applications such as stadium scoreboards and other message signs
- 50 by 100 degrees: 4mm package ideal for tight pixel pitch applications in indoor signs
·Operating temperature ranges
- AllnGaP: -40 C to +100 C
- InGaN: -40 C to +85 C
Availability
Samples and production quantities with a four-week lead time are available now through Avago's direct sales channel and worldwide distribution partners.
Avago High-Brightness LED and Display Backlighting Solutions
Avago Technologies is one of the largest producers of visible LEDs in the world and ships billions of products annually. Known for its LEDs' performance, efficiency and reliability, Avago offers an extensive portfolio of products at globally competitive prices. From a discrete LEDs supplier, Avago has emerged to offer total solutions for illumination and lighting applications. Key products include high brightness and high power LEDs, PLCC surface-mount LEDs, color sensors, and display backlighting module solutions. These LEDs and display modules address a wide range of markets, including electronic signs and signals, automotive, solid state lighting and LCD display backlighting. More information is available at www.avagotech.com/led and www.avagotech.com/icm.
About Avago Technologies
Avago Technologies is the world's largest privately held semiconductor company, with approximately 6,500 employees worldwide. Avago provides an extensive range of analog, mixed-signal and optoelectronic components and subsystems to more than 40,000 customers. The company's products serve four end markets: industrial and automotive, wired networking, wireless communications, and computer peripherals. It is recognized for providing innovative, high-quality products along with strong customer service and the industry's best on-time delivery. Avago's heritage of technical innovation dates back 40 years to its Agilent/Hewlett-Packard roots. Information about Avago is available on the Web at http://www.avagotech.com
Contact
Avago Technologies Literature Service Ref.-Nr.: PRAV06077 Postfach 2260 D-35532 Wetzlar Phone: +49 (0) 64 41 / 92 46 0 Fax: +49 (0) 64 41 / 92 46 46
E-mail:info@promotionteam.de
Web Site:http://www.avagotech.com/led