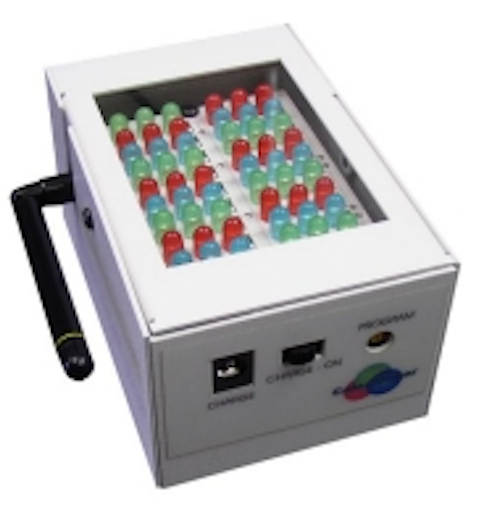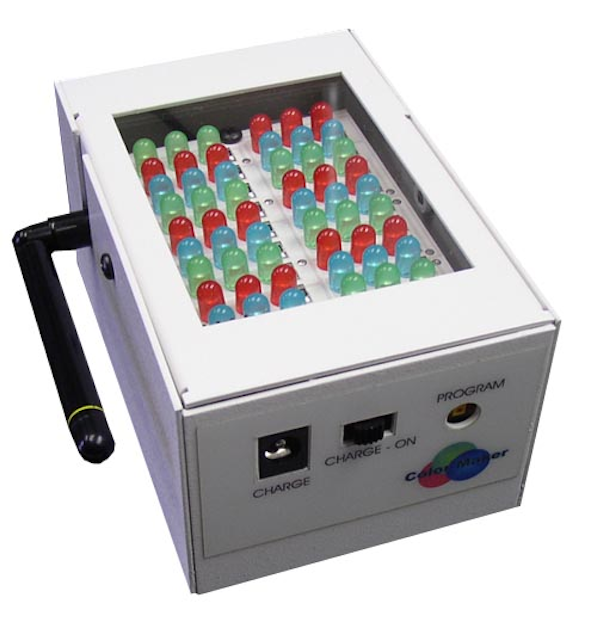 Date Announced: 10 Jan 2006
The new DL-50.
A wireless, battery operated color LED fixture compatible with Colormaker series transmitters.
This fixture uses 54 super bright LED's for 16 million brilliant colors. Addressable to one of 90 addresses.
Rechargeable battery enclosed in durable aluminum enclosure.
The DL-50 will operate for up to 8 hours on a single charge.
Contact
Contact Colormaker Sales and Marketing Department for more details.
E-mail:colormaker@cfl.rr.com
Web Site:http://www.colormaker.net