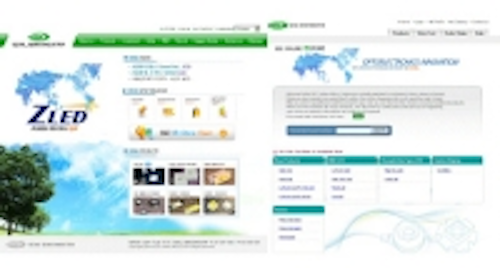 Date Announced: 20 Jan 2006
Even One Unit Order Available, Fast Delivery within 3 Days
Seoul Semiconductor, the leading LED company in Korea, has launched its Z-LED Online Store service (
www.zledstore.com
) to satisfy customers' needs and provide a convenient online shopping service from Jan 20th 2006.
As a differentiated service, SSC will offer excellent pricing and a faster delivery service than any of its competitors.
Initially, SSC plans to sell its excellent patent-protected Z-Power LEDs, and then expand the service to include other LEDs products continuously.
Features
* Customers can buy even one unit LED
Worldwide customer will get more useful information through SSC's Z-LED Online Store. Customer can purchase LED by choosing either option as membership or non-membership with convenient shopping process.
* Fast Delivery - Within Three days (After confirmation of order)
SSC warrants safe delivery and provide various delivery options for customer's convenience.
Special Offers
- 30% OFF for 10 Days (From Jan. 20th. 2006 to Jan. 31th. 2006)
- Free Gift (LED Torches) for the first fifty customers (only customers who purchase more than $500 / One for One customer)
- Buy Five, Get One free at all times (only for Professors and Students)
For further information and to purchase LEDs, please go to
www.zledstore.com
.
Contact
Jun Kwon Marketing Analyst Seoul Semiconductors 148-29, Gasan-Dong, Geumcheon-Gu, Seoul, Korea, 153-801 Tel: +82 (2) 2106-7334 Fax: +82 (2) 858-5537
E-mail:erica@seoul-semicon.co.kr
Web Site:http://www.zled.com