enLux LED theatrical floodlight reduces energy, replacement costs
Jan 25th, 2006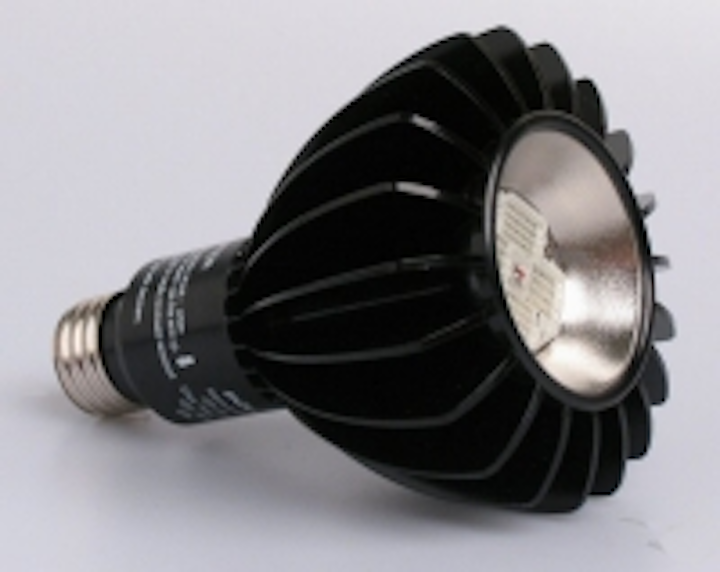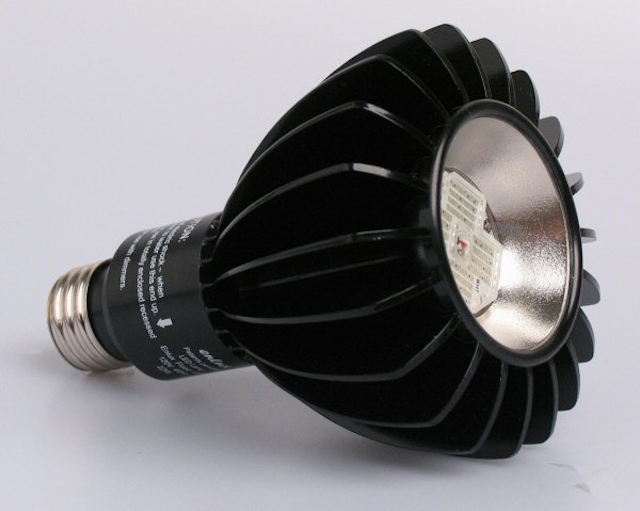 Date Announced: 25 Jan 2006
CHANDLER, Ariz. -- enLux, the innovator in LED (light emitting diode) technology, has announced its new patented R30 LED Theatrical Colored Floodlight Series that provides the equivalent of 200 watts of light output while using just 22 watts. This is due to the enLux patented LED light engine.
Because of its strong light output, and low heat and energy use, the new enLux floodlights are ideal for theatres, nightclubs, casinos, restaurants, places of worship, bowling centers, movie houses, cruise ships and other areas where rich vibrant, eye-appealing light is desired. Remote locations where power is limited, such as in tents, will greatly benefit, and can use more of the enLux units than would be possible with traditional floodlights. There are 23 theatrical-designed colors, as well as a UV LED black light.
The R30 can be used in Par Style medium screw based fixtures, R40 Striplights, as well as architectural downlights, track fixtures and Gimbal style fixtures. Models are available for use in 120V, 100V and universal 220V (205V-250V).
The enLux R30 LED Theatrical Floodlight is a drop-in replacement for incandescent floodlights with a medium screw base and an 80 degree beam spread that uses 22 watts of power consumption.
The theatrical line, a 200W equivalent, is available only with black fins. The 2000, 3000 and 4000 models, which designate the various colors from blush to green envy, can be used in interior recessed architectural downlights. The R30 is designed to dim with specific SCR and IGBT theatrical dimmers as well as specific residential and commercial architectural dimmers.
The R30 Floodlight is designed to be efficient, durable and stylish. It has a life of 50,000 hours, 25 times longer than an incandescent floodlight. The R30 is also 10-20 times more efficient than incandescent color filtered floodlights. enLux offers a two year warranty on all R30 Floodlights.
"We are very pleased to now offer a wide range of theatrical colors that are designed especially for the entertainment and themed architectural market," commented Mr. DJ Chou, president of enLux. "With the success of our white R30 LED Floodlight, we had many requests for this color line. We feel we have designed many striking colors to meet the needs of our customers. Using the enLux light engine technology, we can produce millions of color light inside the visible band spectrum."
The new enLux units give event planners, exhibit designers and architects flexibility. "We've had numerous installations that have designated our new theatrical series just because the new floodlights solve the extreme floodlight heat problem," stated Bonnie Quick, director of sales for enLux. "They are cooler, which means more lights can be used in smaller spaces."
The LED R30 Theatrical Color Floodlight Series as well as other enLux products are available through enLux dealers. For more information, visit the enLux website: www.enluxled.com.
For additional information, or for consideration to become a distributor of enLux Lighting products, call or e-mail Bonnie Quick at 480/733-8065 ext 251, bquick@enluxled.com.
About enLux:
enLux is an award-winning manufacturer and innovator of LED technology based in Chandler, Arizona and has developed such products as the R30 LED lamp and 6K Series OutdoorArea Light. enLux is dedicated to research and development of more efficient lighting that is bright, safe, environmentally-friendly as well as highly energy efficient.
Contact
enLux Lighting, 2915 N. Nevada Street, Chandler, AZ 85225. Phone: 480/733-8065
E-mail:info@enluxled.com
Web Site:http://www.enluxled.com