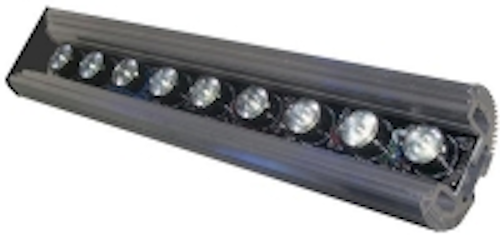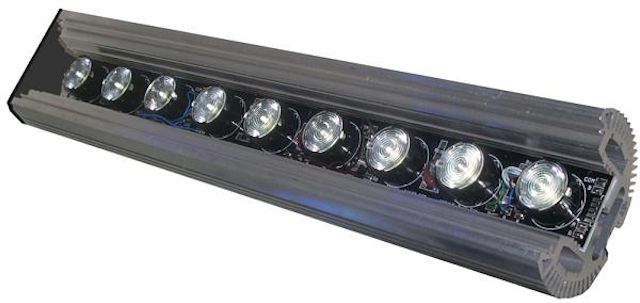 Date Announced: 28 Jan 2006
Due to vast demand for higher light output from LED based luminaries, D-LED is proud to present its latest LED linear lighting strip the "D- LINE 3W".
"D-LINE 3W" has the ability to contain up to 27 x 3W per meter. The LEDs can be connected in any desired form, RGB, single color or any other specified LED combination.
"D- LINE 3W" can be controlled by D-LED's LED controllers of the ACE family (MegaACE 700 & MiniACE 700).
"D- LINE 3W" is made of an aluminum extruded profile with natural anodize coating. It has the ability to be mounted in various methods – wall, floor, ceiling mounted.
"D- LINE 3W" is thermally solved for the use of LUXEON® III or K2 LEDs and will work with any other LED up to 3W per LED. The physical dimensions of the unit (W-70mm H-45mm) are compact and my fit many desired lighting solutions.
"D- LINE 3W" is IP44 rated for indoor use. Coming April 2006 "D- LINE 3W IP" will be launched with an IP65 rating.
"D- LINE 3W" will be available for purchase starting March 1st 2006 with any desired LED combination from the LUXEON® I, III and K2 ranges.
Contact
Niv Sadeh Danor Theatre and Studio Systems Tel: +972 9 7444222 Fax: +972 9 7466466 http://www.danor.com
E-mail:niv@d-led.net
Web Site:http://www.d-led.net