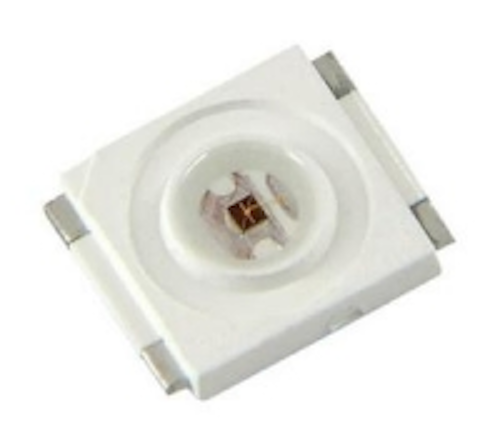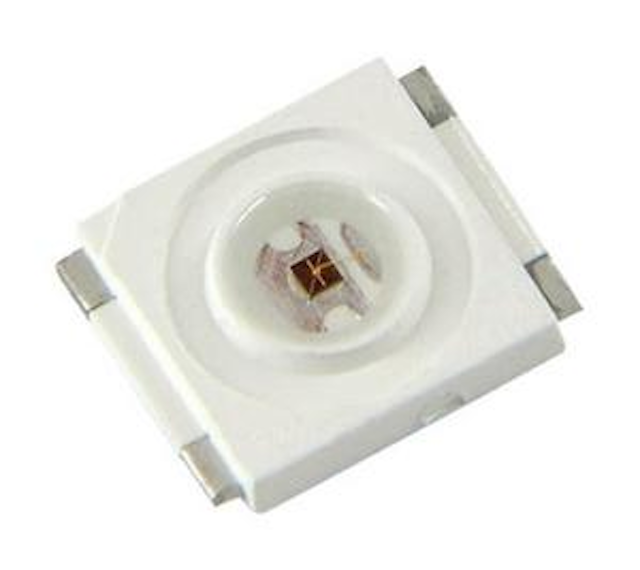 Date Announced: 04 Jan 2006
By delivering a high power of infrared LED in an ultra low height profile surface mount package, DOMINANT presents the other state-of-art creation in the competitive LED industry that will deliver superior performance in different illumination applications.
Like other super NovaLED, this super NovaLED 500 Infrared is presented in a compact package outline, 6.0mm x 6.0mm x 1.5mm and drive designed for 120° viewing angle. This device emits wide-angle infrared light with a wavelength 850nm and delivers a typical radiant power of 45 mW/sr at 500 mA.
The wavelength of 850 nm is ideal for CMOS and CCD camera as it perfectly matches the sensors' requirements. We believe this device will be the highest brightness illumination in IR LED. Besides, narrow angle product with much high power will be available soon.
These brilliantly radiant designs are compatible to IR reflow soldering and low thermal resistant, about 20 K/W for Rth (js), which provides improved heat dissipation.
In addition, they are RoHS-compliant and are rated for operation from -40°C to +100°C. Featuring a significant flux output, this device is well suited for machine automation vision, vision for security applications, military applications, night vision for automotive and CCD cameras.
About DOMINANT Semiconductors
DOMINANT Semiconductors is a corporation that is among the worlds leading SMT LED Manufacturers. An excellence – driven organization, it offers comprehensive variety of product range and selection for diverse industries and applications. Featuring an internationally certified quality assurance acclaim, DOMINANT's extra bright LEDs are perfectly suited for various lighting applications in the automotive, consumer and communications as well as industrial sectors. With extensive industry experience and relentless pursuit of innovation, DOMINANT with its state-of-art manufacturing, research and testing capabilities has become a trusted and reliable brand across the globe. More information about DOMINANT Semiconductors Sdn. Bhd. Can be found on the Internet at http://www.dominant-semi.com. DOMINANT is a QS 9000 and ISO9001 certified company.
Contact
DOMINANT Semiconductors Sdn. Bhd. Lot 6, Batu Berendam, FTZ Phase III, 75350 Melaka Malaysia. Tel: +60 (06) 2833566 Fax: +60 (06) 2830566
E-mail:sales@dominant-semi.com
Web Site:http://www.dominant-semi.com