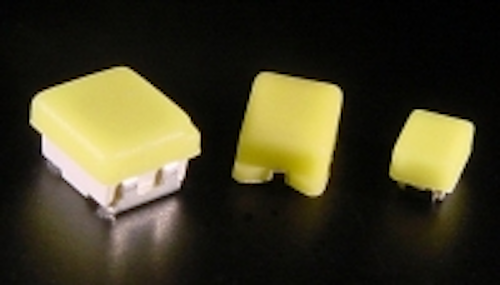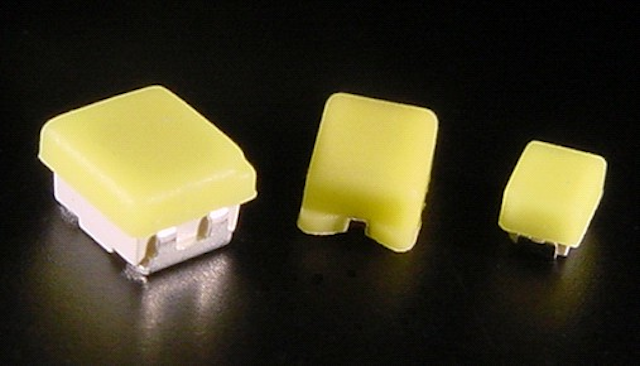 Date Announced: 17 Aug 2006
Wamco's booted LEDs provide a unique solution to an age-old problem of meeting stringent color requirements in a variety of applications in aerospace, automotive, medical, and niche markets.
By meeting precise color coordinates, Wamco helps reduce labor costs associated with "fine-tuning" or "balancing" lighted panels, keypads, switches, bezels, and appliqués. This is accomplished by developing booted LEDs tuned to specific color coordinates required by our customers.
Colors never before available with solid state lighting can now be implemented in your design via a color pallet of over 1,000 different variations; ranging from Blue-White, Green-White, Pure-White, Yellow-White to Orange-White. OEM brand and MIL-Spec colors can also be achieved.
Booted LEDs provide excellent color and luminous stability, surpassing that of traditional "White" LEDs. At the same time, uniform color across the entire distribution with a standard tolerance of +/-0.02 for the x and y color coordinates is standard.
You'll also enjoy the usual benefits of solid state technology: long operating life, high reliability in shock and vibration environments, and low energy consumption.
Custom color tuning in your specific application can be accomplished in just two to three weeks. A variety of SMT form factors are available to meet compact size and footprint constraints. Products are suitable for vapor-phase or infrared reflow processing.
Products are manufactured via fully automatic assembly and test processes in our ISO 9001 and 14001 certified facility. Stringent reliability testing is conducted on a continual basis.
Please contact us for more information and to discuss your specific application in detail.
Contact
Mike Phillips, Wamco, Inc. 11555 Coley River Circle Fountain Valley, CA 92708, USA Phone: 714.545.5560 Fax: 714.545.6093
E-mail:info@wamcolight.com