ROHM unveils full-color LED dot matrix display
Aug 31st, 2006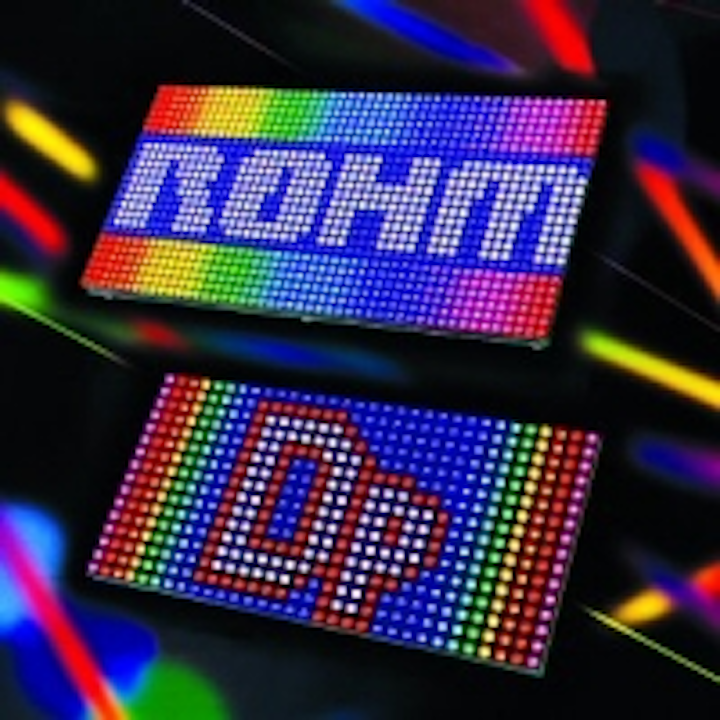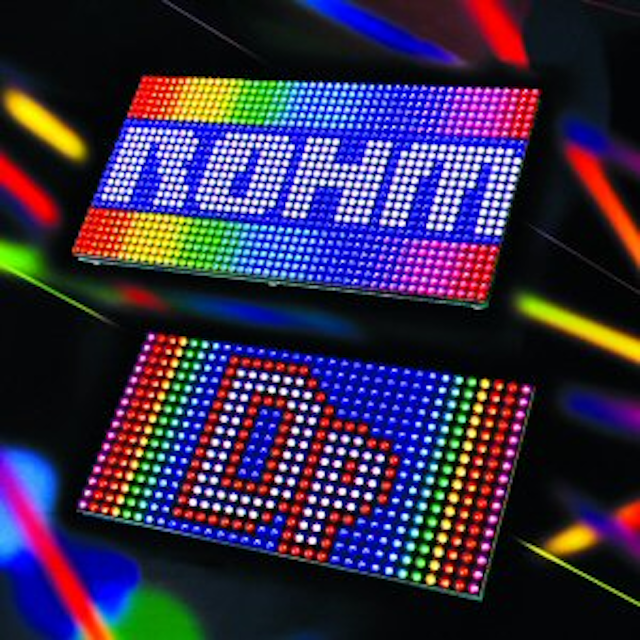 Date Announced: 31 Aug 2006
The LPM5123BMUA61M 16x32 dot matrix display (dot diameter: 2.8) utilizes original potting lens technology for significantly improved contrast and viewing angle and integrates color-correction LSIs, resulting in full-color display (over 1 billion colors) with 1,024 gradation steps for each color and no color fluctuation.
It is ideally suited for any applications requiring numeric, alphabetical, symbolic and/or graphic display, such as message boards, video screens and public information displays.
Pricing and availability:
Pricing is $485 each NCNR (minimum purchase 10pcs). Lead time is 12-14 weeks ARO.
Applications:
• Transit displays
• Message boards
• Graphic displays
• Video screens
Features:
• 16x32 dot matrix (dot size: Φ 2.8)
• Dimensions: 96mm x 192mm
• ROHM original potting lens method used for high contrast and a wide viewing angle
• Built-in color correction LSI enables full-color display with no color fluctuation
• Over one billion colors can be displayed, each with 1,024 gradation levels
• 1/8 duty dynamic scan method utilized
• Brightness adjustment circuit built in, making it possible to adjust the brightness of the entire panel
About ROHM
ROHM is the industry leader in system LSI, discrete components and module products, utilizing the latest in semiconductor technology. ROHM's proprietary production system, which includes some of the most advanced automation technology, is a major factor in keeping it at the forefront of the electronic component manufacturing industry. In addition to its development of electronic components, ROHM has also developed its own production system so that it can focus on specific aspects of customized product development. ROHM employs highly skilled engineers with expertise in all aspects of design, development and production. This allows ROHM the flexibility to take on a wide range of applications and projects and the capability to serve valuable clients in the automotive, telecommunication and computer sectors as well as consumer OEMs.
Contact
ROHM Electronics
E-mail:Marketing76@rohmelectronics.com