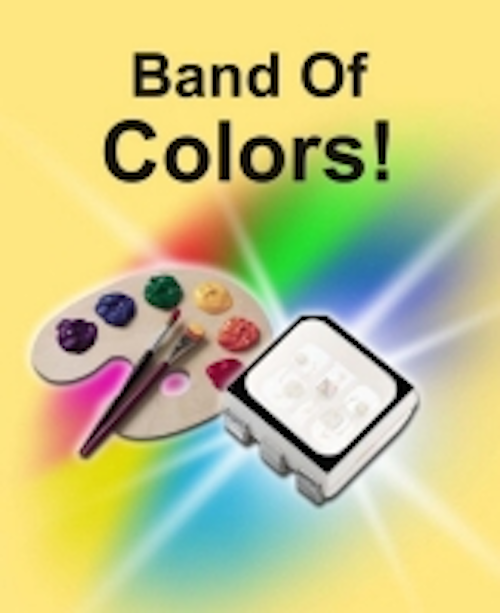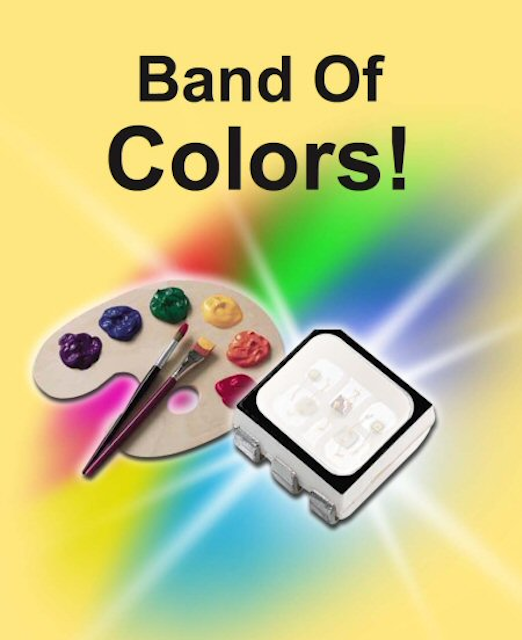 Date Announced: 21 Aug 2006
The new and innovative 6-Lead Multi DomiLED from DOMINANT Semiconductors is simply like a band of colors as seen in a rainbow. With its minute sized package, this package may be used in compact applications and a wide range of color can be generated by color mixing.
The 6-Lead Multi DomiLED device comprised of 3 chips: red, true green and blue. Each chip can be controlled individually. This will be extremely useful and will make solutions simpler for circuit designers. The chips used are also selected from the top range to yield amazing brightness.
In addition, the latest chip technologies are deployed in the manufacturing of these chips to ensure high optical efficiency. The mix of performance and flexibility make this device outperform the competition in almost every significant area!
The package is designed for low current drive; each chip drive current is rated at 20mA and presented in a compact package outline (3.2 x 3.0 x 1.7 mm). The viewing angle is also optimized to 120 degrees for display applications The package is also encapsulated with silicone material to ensure outstanding product life-time.
The innovative 6-Lead Multi DomiLED is primarily designed for backlighting, full color display and architecture lighting. In order to enhance contrast, the top surface is also black printed.
About DOMINANT Semiconductors
DOMINANT Semiconductors Sdn. Bhd. is a dynamic Malaysian Company that is among the worlds leading SMT LED Manufacturers. An excellence – driven organization, it offers a comprehensive product range for diverse industries and various lighting applications in the automotive, consumer and communications as well as industrial sectors. With extensive industry experience and relentless pursuit of innovation, DOMINANT's state-of-art manufacturing, research and testing capabilities have become a trusted and reliable brand across the globe. More information about DOMINANT Semiconductors can be found on the Internet at http://www.DOMINANT-semi.com. DOMINANT is a QS 9000 and ISO9001 certified company.
Contact
Marketing Communication Tel: +60 (06) 2833566 (Ext: 2117) Fax: +60 (06) 2830566
E-mail:mei-ghee.tee@DOMINANT-semi.com
Web Site:http://www.DOMINANT-semi.com