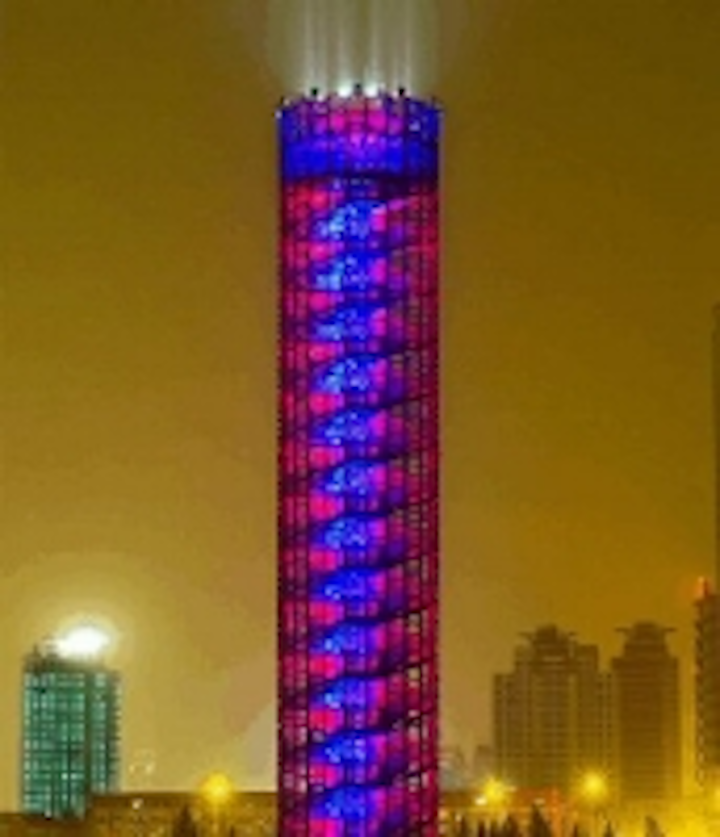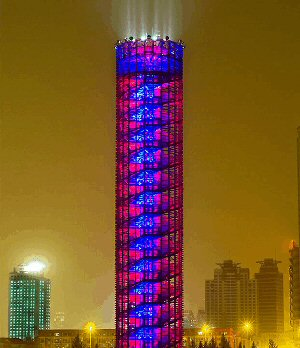 Date Announced: 23 Aug 2006
Colour-Tramp is a remarkably versatile lighting controller for two and three dimensional arrays of colour changers. Since its launch, Colour-Tramp has become a market leader for large architectural lighting systems with installations worldwide.
Colour-Tramp leads the way in the convergence of light and video by allowing the designer to choose their preferred medium. Lighting designers are able to use the free of charge 'off-line' version as an authoring tool for the client presentation. The benefit: once the contract is won, the off-line programming can be re-used for the actual show.
The product has grown to its leading position for one simple reason; we listen to our customers. The latest version release (1.45) contains a wealth of new features that have been requested by customers or simply needed for a particular installation.
One particularly innovative feature is the concept of visual mapping fixture data. Colour-Tramp uses the power of Art-Net and RDM (Remote Device Management) to retrieve sensor information from the lighting fixtures. This could be temperature, voltage, lamp hours or any other feature the fixture manufacturer desires.
Visual mapping allows this sensor data to be displayed in real time on a geographic colour coded map of the installation. This is just one of the many features that makes the engineer's life easier and so reduces installation cost.
Colour-Tramp also sports a new effects engine capable of generating static or animated visual effects based on a library of geometric shapes. We have also added the ability to export shows created in Colour-Tramp to our installation products Light-Switch and Dimmer-Switch. This works with the off-line version, so you don't even have to pay for Colour-Tramp!
About Artistic Licence
Since 1988, Artistic Licence has specialised in the design, development and manufacture of products for the architectural lighting and entertainment technology industry. The product range encompasses DMX512-A, RDM, Ethernet, Art-Net and MIDI. The range extends from test equipment to data distribution and motion control to LED lighting.
This vast range of products has evolved from years of experience in solving technical problems. At Artistic Licence, no job is too large or too small and no technology is too old, new or complex.
The Artistic Licence Special Projects department provides a unique service by offering the entire product range as building blocks for custom development. Why reinvent the wheel when you can turn to Artistic Licence!
The product line is available throughout the world via a growing number of progressive dealers, a list of which is available from our web site: www.ArtisticLicence.com. Visitors to our website can also order on-line and download technical data and user guides.
Contact
UK Headquarters: Sales@ArtisticLicence.com Hong Kong Office: Sf@ArtisticLicence.com
E-mail:Sales@ArtisticLicence.com