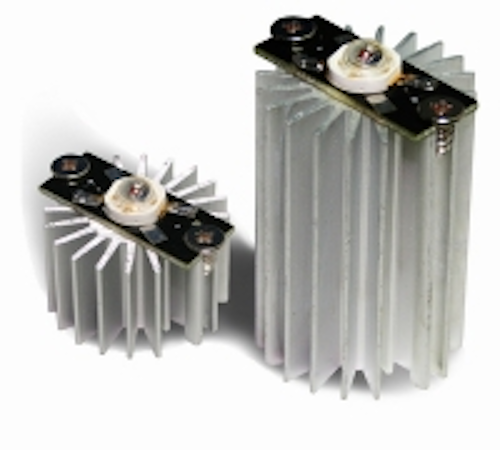 Date Announced: 21 Mar 2006
Edison Opto Corp., a Taiwan based High Power LED package manufacturer which is dedicated to be the High Power LED total solution provider. Recently we had successfully developed the thermal solution for 1W and 3W LED modules – Sunflower series.
The Sunflower series - LED modules, are combined by Edison's High Power LED, heat sink, and PCB. The sunflower heat sink is specially designed for Edison's 1W and 3W High Power LED. The Sunflower series provide the simply thermal solution for LED lighting designer. The Sunflower series apply the advantage of vertical heat conduction which help increase the flux at small area.
By the excellent design of heat Sunflower series will be balanced around 65-75℃. The dedicate design of Sunflower heat sink make module assembly easily and efficiently.
We can supply the 1W and 3W products, and the colors have: white, warm white, red, red-orange, amber, true green, and blue.
Edison Opto Corp. is available to provide the High Power LED total solution with our advanced knowledge in optics design, thermal management and circuit design will help all the client handle High Power LED in their application.
Contact
Edison Opto Corporation Kev Chang Tel: 886-2-8227-6996 ext 192 Fax1: 886-2-8227-6997 Fax2: 886-2-8221-7303 ext 192 Add: 4F,No.800, Chung-Cheng Rd., Chung-Ho City, Taipei, Taiwan
E-mail:kevchang@edison-opto.com.tw
Web Site:http://www.edison-opto.com.tw