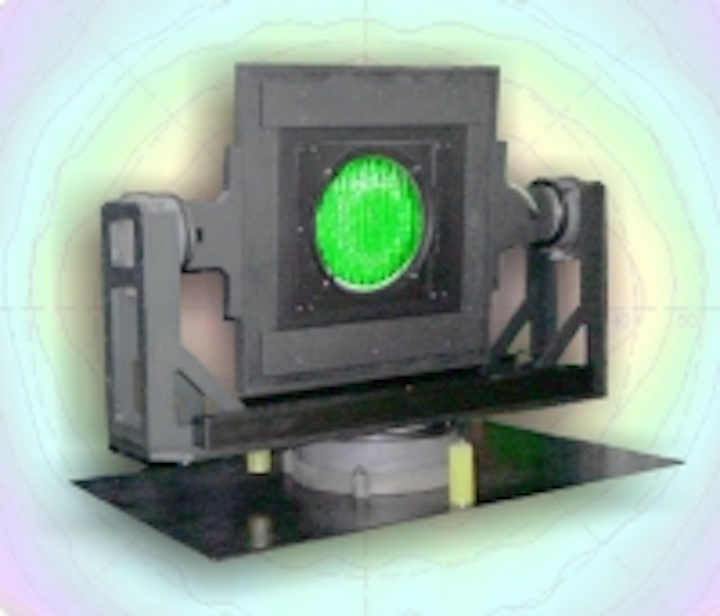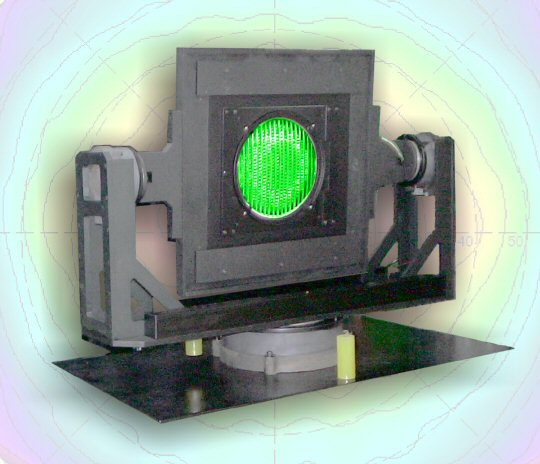 Date Announced: 22 Mar 2006
PM-GONI Delivers High Resolution Intensity Measurements of Automotive, Architectural and Avionic Luminaires
Radiant Imaging's new PM-GONI enables high resolution, far field luminous intensity distribution and color measurements of a wide range of illumination products.
These include wide beam angle luminaires, such as automotive headlamps and taillights, architectural lighting, traffic signals, stage lighting, aircraft lighting and runway lighting.
PM-GONI is a turnkey system that mates a CCD-based photometer or colorimeter and a two-axis goniometer, together with system control, data acquisition and image processing software. This cost-effective combination delivers rapid measurements, while providing superior angular and spatial detail than can be obtained with spot detector based systems.
PM GONI also offers enhanced convenience by allowing light source output over a full hemisphere to be measured at any distance using only a small screen image. This is accomplished by using the goniometer to rotate the source through the full measurement range and acquiring separate images of the illuminance distribution at various angles; these are then automatically combined into a single image of the entire output distribution.
PM-GONI is compatible with all of Radiant Imaging's PM-Series Imaging Photometers and Colorimeters. The system can control either a Radiant Imaging goniometer system, which can be customized to hold a specific source, or a customer supplied goniometer. System software automatically displays data in a wide variety of formats, including radar and contour plots, and also exports data as Type-B or Type-C IES files.
Radiant Imaging, Inc., founded in 1992, is the worldwide leader in imaging systems for light and color measurement, and illumination engineering tools and services. Radiant Imaging's technologies are focused on providing lighting and display system manufacturers with enhanced design capabilities, greater product development efficiency, improved manufacturing productivity and increased competitive effectiveness in the world marketplace. Radiant Imaging's three major product areas are the ProMetric® light and color measurement systems, Radiant Sources® light source characterization systems and source data, and Application Engineering Services to support development of application-specific solutions incorporating ProMetric® technology.
Contact
Kevin Chittim, Radiant Imaging, Inc. 15321 Main Street NE, Suite 310, PO Box 5000 Duvall, WA 98019 (603) 223-0690 FAX (425) 844-0153
E-mail:chittim@radiantimaging.com
Web Site:http://www.radiantimaging.com