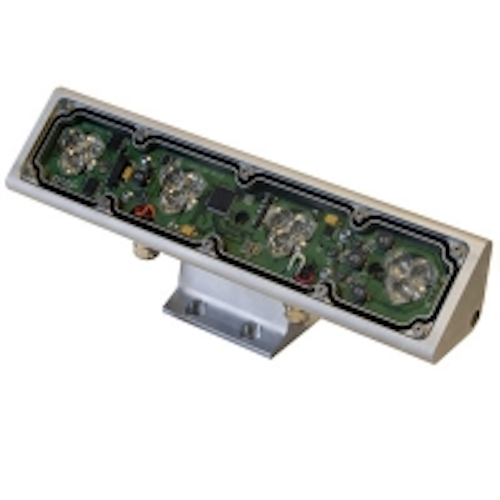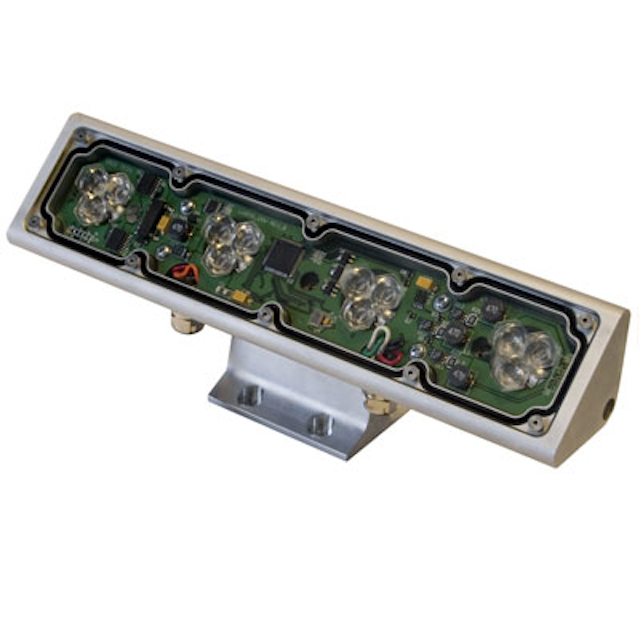 Date Announced: 09 Mar 2006
Illumivision Incorporated today unveils the new Light Wave Bar, delivering up to two times the brightness* of its predecessor and providing even greater expansion in the same innovative and incredibly compact design.
The Light Wave Bar is the smallest and most powerful 3W linear LED lighting fixtures on the market using exclusive AutoADD technology which allows customers to automatically address all fixtures in a project.
"This new Light Wave Bar is truly a revolutionary LED fixture," said Monica Allen, Illumivision's President. "The new Light Wave Bar is now up to two times brighter thanks to SACO/SMARTVISION's quality engineering, includes even greater expansion in the same incredibly compact design, and is the most affordable way to enjoy a 3W Illumivision fixture."
Featuring the next generation of Illumivision AutoADD technology, the new Lightwave Bar AutoADD technology simplifies the process of individually DMX addressing each fixture. Through a series of rotary mechanisms a user can set a first fixture which will automatically generate all subsequent DMX addresses within a run. This new technology ultimately benefits the customer by reducing installation times and incurred costs.
Every Light Wave Bar includes a mount which utilizes a pin-pivoting system to create an effective modular connection system. With optional extension rod lengths, customers are able to join multiple pieces of Light Wave Bar together to generate saturated, uniform color-mixing over long distances.
The new Light Wave Bar is available in four different beam spread options: 8°, 24°, 48° and 120°. In addition, customers can choose to customize their fixtures in one of four optional body color options: black, red, blue or gold**. Light Wave Bar is available in either RGB, 5500ºK, or 3200ºK configurations to suite a projects needs.
*Based on internal tests done by Illumivision and SACO/SMARTVISION.
**Based on production times, customized colors are looking at an 8-12 week production time whereas anodized grey is subject to stock levels.
Contact
Eric Chernuka Marketing Illumivision Inc. 7224-50th Street Edmonton, Alberta Tel: 888-705-1028 info@illumivision.com
E-mail:eric@illumivision.com
Web Site:http://www.illumivision.com/