Vishay super-bright MiniLED meets automotive, industrial demands
Mar 28th, 2006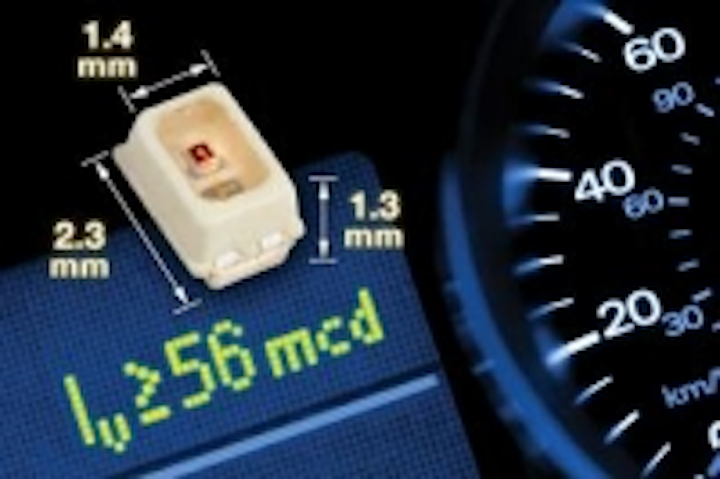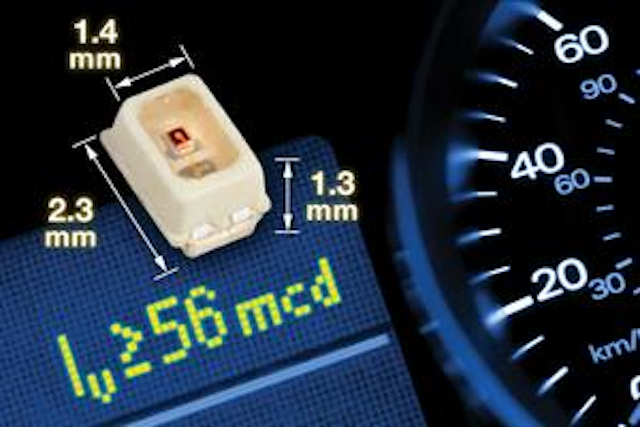 Date Announced: 28 Mar 2006
Vishay's New White Super-Bright MiniLED in Compact 2.3mm by 1.3mm by 1.4mm Package Meets Quality, Performance Demands of Auto and Industrial Systems
To address the rising demand for white surface-mount LEDs, Vishay Intertechnology, Inc. (NYSE: VSH) today released an exceptionally small and bright white MiniLED.
The new VLMW2100 SMD MiniLED is available in a low-profile 2.3mm by 1.3mm by 1.4mm package and is luminous intensity categorized, featuring the same classification and designation scheme as Osram. The VLMW2100 offers a 60° angle of half-intensity, luminous intensity of ≥56 mcd, and a luminous intensity ratio of ≤2.0 per packaging unit (or ≤1.6 on request) to provide bright, even lighting. Low power consumption adds to efficiency, prolonging battery life and/or reducing operational costs.
Vishay's newest miniaturized LED provides reliable, cost-effective operation in small-scale, high-power applications even in harsh automotive and industrial environments. It is intended for applications including backlighting in automotive dashboards and switches; indicators and backlighting in telecommunications systems, audio and video equipment, and office equipment; and flat backlighting for LCDs, switches, and symbols in general use.
The VLMW2100, which is housed in an EIA- and ICE-standard package, is an excellent solution backlighting and coupling to light pipes. The package itself is lead (Pb)-free and RoHS-compliant and has been preconditioned according to JECED Level 3 standards. CECC compatibility with infrared, vapor phase, and wave solder processes, as well as automatic placement equipment and IR reflow soldering, simplifies handling and automatic assembly.
Available in 8‑mm tape, samples and production quantities of the VLMW2100 SMD MiniLED are available now, with lead times of four weeks for larger orders. Pricing for U.S. delivery in 100-piece quantities starts at $20. Higher volumes may be arranged through contact with a Vishay representative.
Contact
Vishay Intertechnology, Inc.
E-mail:info@vishay.com
Web Site:http://www.vishay.com