Barco launches SLite 10 X for outdoor large-screen LED applications
Mar 21st, 2006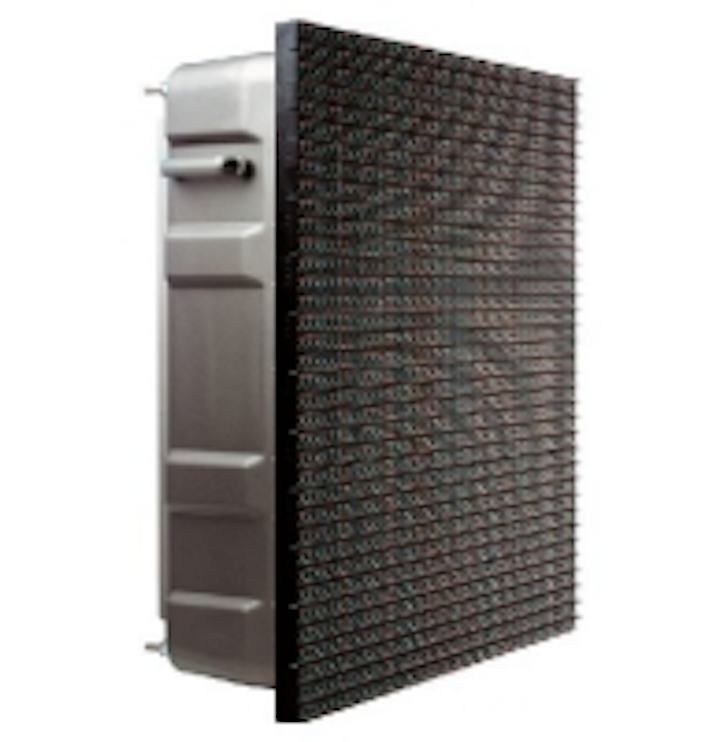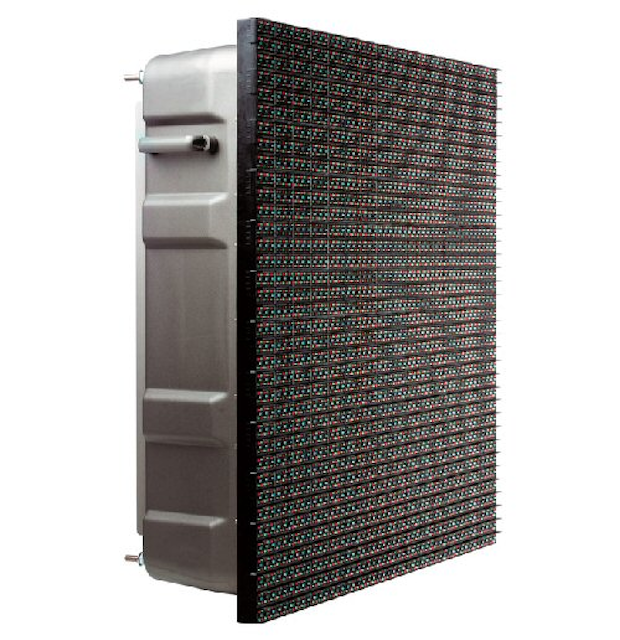 Date Announced: 21 Mar 2006
Kuurne, Belgium, 21 March 2006 - Visualisation specialist Barco is delighted to announce the latest addition to the SLite family of outdoor LED display solutions. Ideally suited for large outdoor venues, the latest SLite product combines excellent visualization characteristics and extreme reliability with a very competitive price setting to suit this competitive market.
The SLite 10 XP is the perfect product for both the rental and fixed installation markets. Typical applications include rock and roll concerts, mobile displays, and all outdoor applications from entertainment venues to sports stadiums, theme park and outdoor advertising.
Using proven Dual Pixel Technology on 4 LEDs per pixel, the SLite 10 XP has a visual 10mm resolution. It also features an ultra high bright 5,500 Nit calibrated output and its rugged IP65 rating, makes it completely weather proof and ideal for use in both rental and staging environments and fixed installations. Additionally, the revolutionary new shader design ensures vastly improved black levels. When combined with its higher brightness output it delivers superb contrast levels even when in full sunlight.
The SLite 10 XP also features advanced 14 bit processing and new LED level (XP) calibration delivering fantastic color depth and uniformity across the entire surface of the display.
Shaders on the new SLite 10 XP are made from a new impact proof, two-component material making them much more rugged and less prone to breakage. Should damage occur, then shaders can now be easily replaced in the field.
Its high refresh rate of 2000hz ensures the image is much more stable and there is no loss of visual information when using camera for broadcasting.
The new heavy duty rental frame, available with the SLite 10 XP, features large, rugged pre-positioning cones, and locking and safety mechanisms ensuring rapid set up and tear down time after time.
Nico Vernieuwe, Vice President Sales and Marketing of the Barco Media & Entertainment division, stated "We are very excited about the SLite 10 XP and clearly with this new launch Barco has, once again, reaffirmed its position as the market leader in innovative product design."
Contact
Contact: Joanne Grigg International PR Manager Tel: 0044 1189 290105
E-mail:joanne.grigg@barco.com
Web Site:http://www.barco.com