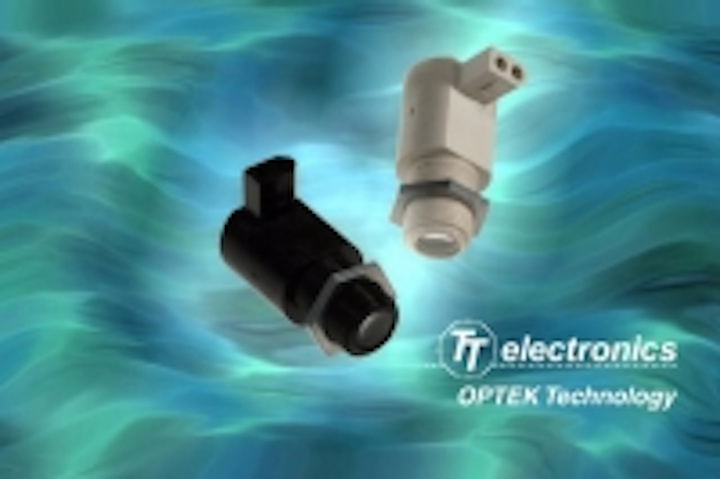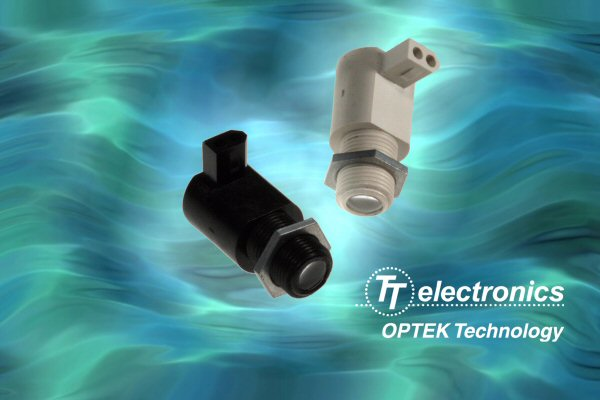 Date Announced: 30 Mar 2006
Providing design engineers with a RoHS-compliant, non-contact device for industrial applications, TT electronics OPTEK Technology has developed a wide gap optical sensor that includes an emitter-sensor pair. Designated the OPB856Z Series, the product consists of an LED and a phototransistor designed to operate efficiently over distances up to 12 inches in industrial environments.
"This device is designed for ease-of-use in industrial applications," said Roland Chapa, OPTEK Technology's Assemblies Business Unit Director. "The emitter and sensor housings are color-coded and the components are easily panel mounted with standard connector fittings, making this emitter-sensor pair ideal for applications such as assembly line and machine automation."
Additional applications for the wide gap optical sensor include non-contact interruptive object sensing, equipment security and machine safety.
The wide gap optical sensor components are mounted in threaded color-coded housings; the LED (white housing) and phototransistor (black housing) are designed for easy panel mount through a 12mm (0.473") hole, with a corresponding nut included for each housing. The emitter-sensor pair is designed to electrically mate with a Molex 03-06-2023 connector with either male (for the LED) or female (for the Sensor) pins.
The emitter uses an LED with a 935nm peak wavelength, matched to a silicon phototransistor (sensor).
Electrical performance of the output phototransistor is characterized at collector-emitter voltages of 30V, emitter-collector voltage of 5V, and power dissipation of 100mW. The LED has a maximum continuous forward DC current of 40mA, a reverse voltage of 2V, and power dissipation of 100mW.
The on-state collector current for the phototransistor is 1.8mA minimum (VCE=5V; IF=20mA). OPTEK will also produce devices outside these specifications to meet customer requirements.
The OPB856Z Series sensors are RoHS-compliant, as well as compatible with reflow and wavesolder temperature of 260°C seen by the device. Rated operating temperature is -40°C to +85°C.
For samples of the OPB856Z wide gap optical sensors or more technical information, contact TT electronics' OPTEK Technology at 1645 Wallace Dr., Carrollton, TX, 75006; call 972-323-2200, e-mail at sensors@OPTEKinc.com or visit OPTEK on the web at http://www.OPTEKinc.com/irsmd.htm. In Europe, contact JP Delaporte at info@optek-europe.com. In Asia, contact T.H. Swee at thswee@optekasia.com or call +852-9190-4641.
OPTEK Technology is a leading manufacturer of standard and application-specific sensors using infrared, visible, magnetic and fiber optic technologies focused on applications in office machines, industrial equipment, encoders, automotive electronics, military and high-reliability applications, and medical diagnostic equipment. Headquartered in Carrollton, TX, the company is ISO/TS16949:2002 and BS EN ISO 9001:2000 certified, as well as ITAR registered. OPTEK Technology was acquired by TT electronics in December 2003.
Contact
Bob Procsal, Applications Engineer OPTEK Technology 972-323-2200
E-mail:bprocsal@optekinc.com
Web Site:http://www.optekinc.com