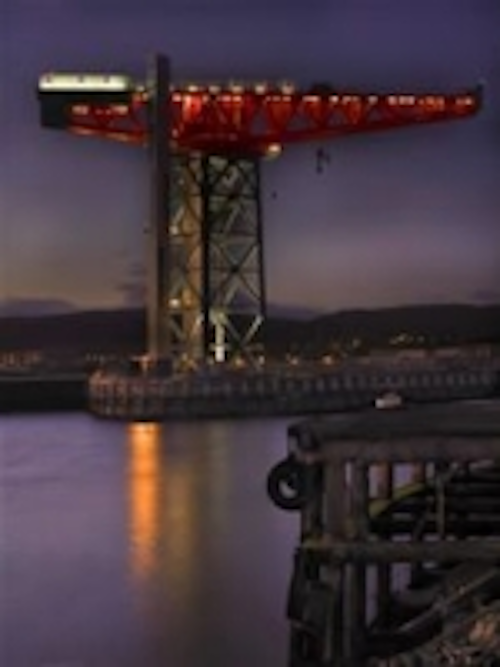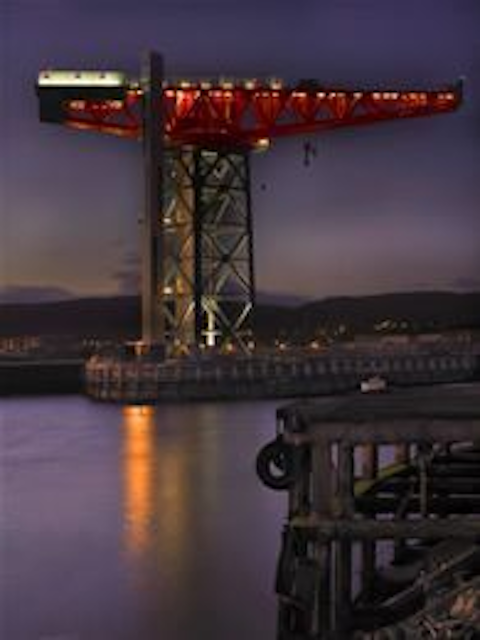 Date Announced: 18 Feb 2009
Royal Philips Electronics has illuminated the Titan Crane in Clydebank, Scotland, to make a striking visual display at night.
This great icon to the River Clyde's shipbuilding heritage has been fittingly restored after a £3m redevelopment plan to transform it into a unique exhibition and visitor center.
The two-year restoration project was carried out by urban regeneration company, Clydebank Re-built, whose vision also included a spectacular lighting design to show off this historic landmark to full effect.
Thus, Philips color-changing LEDline2 modules were positioned within the jib some 150 feet above the ground to illuminate and highlight the impressive 100-year-old crane.
High Power Luxeon™ LEDs enabled designers to fill, underline, pinpoint and blend architectural elements with powerful illumination.
The addition of color has brought added vibrancy and drama to the structure. Here, a combination of red, green and blue (RGB) LEDs gives extra dimension and the opportunity to mix colours using a DMX control system. The controls allow an interplay of dynamic colours and changing intensity, or a simple static scene.
In all, some 90 bespoke 900mm LEDline2 modules were used, each housing 36 x 1W LEDs offering an energy efficient solution within a very compact light source. To illuminate the jib in silhouette, 45 pieces were positioned either side its length.
Kevin Grant, lighting consultant on the project, explains, "We worked closely with Architect Adrian Stewart to create a striking lit feature of this symbolic monument to the area's past, in a way which was sympathetically balanced with the need to respect environmental considerations within this flight path location. The modules were carefully aimed facing downwards to prevent unwanted upward lightspill. Philips LEDline2 modules have allowed us to breathe new life into this unique piece of history in a creative but sustainable way."
Practical considerations were also taken into account. IP65 protected remote gear boxes were used to compensate for adverse weather conditions yet allow easy access for future maintenance. The LED modules themselves are the ideal choice here not just for their creative flexibility but also for their extreme long life time. With an average 50,000 hours they are the obvious solution for areas, which are difficult and costly to install and maintain.
Contact
Philips Lighting The Philips Centre Guildford Business Park Guildford, Surrey GU2 8XH Ph: 01293 776774
E-mail:info@philips.com
Web Site:www.lighting.philips.com/gb_en/index.php?main=gb_en&parent=gb_en&id=gb_en&lang=en