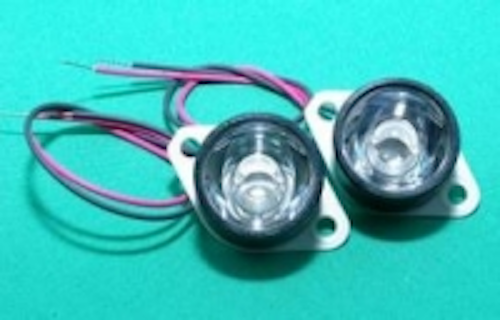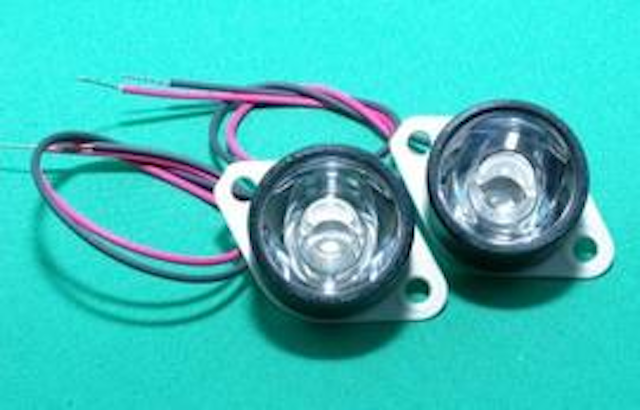 Date Announced: 18 May 2009
Alpha-One's AIR-series is a high power Infrared LED with RoHS compliant designed by their original and unique technology for optical lens and the radiation of heat so as to realize the highest optical power.
It has an excellent light-controlled structure that a LED chip, a total internal reflection lens and a special case are installed onto a metallic board.
The installed lens which was developed with the original optical technology was adopted in order to irradiate for a long distance, and so, the extremely strong and well-controlled beam light (θ1/2 ±3.5°)can be obtained.
In addition to the above, by installing onto a metallic board which are efficient for "heat-sink", it has an excellent feature against the radiation of heat. It is also distinguished by its low forward voltage (VF=Typ. 1.4V at IF=100mA) in spite of such an extremely high radiant intensity.
It is suitable and more convenient for light source in different tasks such as surveillance system (IR illuminator for CCD cameras) in the field of security and traffic, spatial data communication system, and so forth especially the ones that a long-distance irradiation is needed.
AIRS870-1 is a LED with λP 870nm, whose radiant intensity at DC operation is extremely high and 1W/sr (IF=100mA), and at IF=650mA, it is up to 6.5W/sr per only one LED.
The one with λP850nm (AIRS850-1) and 940nm (AIRD940-1) are also prepared.
The different wavelength including the visible rays is available according to each customer's requirement.
Contact
ALPHA-ONE ELECTRONICS LTD. International Trading Dept. 2-8-41 Chuoh, Ebina city, Kanagawa 243-0432 JAPAN
E-mail:info@alpha1-eg.com
Web Site:www.alpha1-eg.com