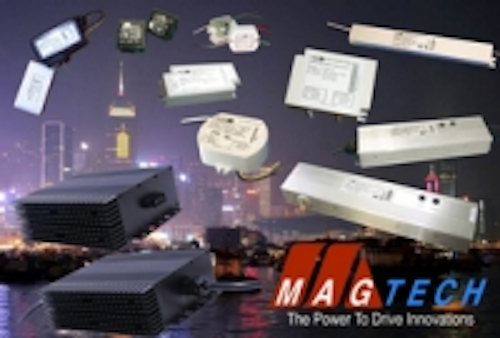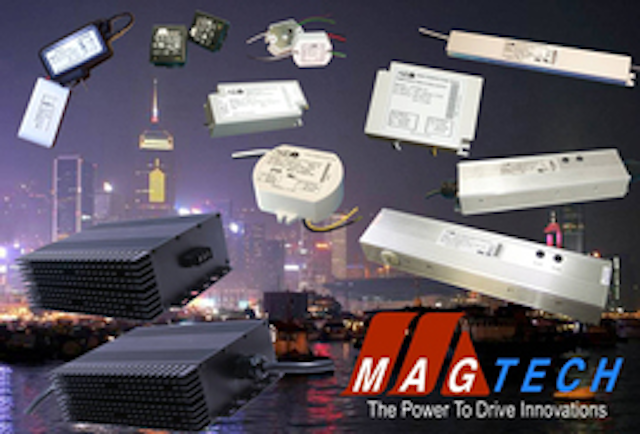 Date Announced: 12 May 2009
-- New partnership provides Illuminated Components with the only full line of LED drivers in the industry with available input ranges of 100-277VAC.
BOCA RATON, FLORIDA: (May 12, 2009) - Illuminated Components, the official lighting & LED division of NRC Electronics, announced today that it is partnering with Magtech Industries Corporation, to provide their full line of high quality DC/DC and AC/DC drivers.
Boasting the only full LED Driver Series on the market available with input ranges from 100-277VAC, Magtech LED drivers, carried by Illuminated Components, are designed to work in a wide range of applications and industries. In addition, recent publications, like the new dimmer selection guide, puts Magtech on the cutting edge of the LED driver revolution.
According to the VP of Marketing at Illuminated Components, Eric Johnson, "the level of technical support received by our Magtech customers is second to none. Magtech Industries is truly dedicated to the design & manufacture of a wide variety of flexible, high quality, switch-mode power supplies and LED solutions. Thus, our entire staff is excited to work with Magtech in this new capacity."
Regarding the new partnership with Illuminated Components, Magtech CEO Michael Kuo said the following: "We are very pleased to have Illuminated Components distribute Magtech's switch-mode power supplies and LED Drivers in the Southeast region. I am confident that our customers will greatly benefit from NRC's superior experience and expertise in the electronics industry."
Magtech's products and solutions cover wall-mount, desktop adaptors, LED power supply and LED drivers, Industry standard open-frame and close-frame power supplies. Working with LED names like Osram, Cree, Citizen & Bridgelux, Magtech brings a proven level of expertise to the LED industry.
Illuminated Components is a leading, full-solution provider of LED components and lighting products. As a division of NRC Electronics, Illuminated Components is uniquely qualified to provide logistical OEM-oriented service and support to all of its customers. Illuminated Components has a knowledgeable "ON DEMAND" support team ready to provide LED lighting expertise, resources, recommendations, and logistics support - from start to finish.
For more information about Illuminated Component's and its new line of Magtech products, you can visit their website at www.illuminatedcomponents.com.
Contact
VP of Marketing/ Eric Johnson Telephone: +1 561-241-8600
E-mail:ej@illuminatedcomponents.com
Web Site:www.illuminatedcomponents.com