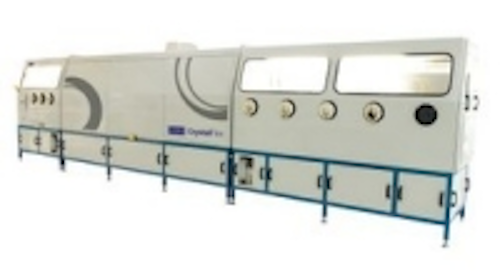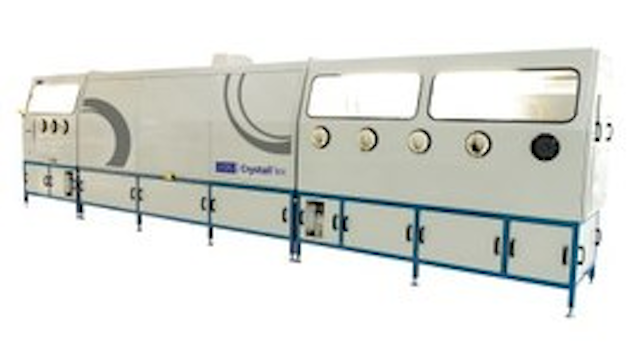 Date Announced: 15 May 2009
Oxford Instruments is pleased to announce the launch of CrystalFlex, a multi-wafer Hydride Vapour Phase Epitaxy (HVPE) reactor providing superb epitaxial growth control, and offering a cost effective route for the production of high quality, crack free epitaxial GaN, AlGaN and AlN single crystal materials.
Oxford Instruments is a world leading company with over 25 years experience in the development of HVPE processes and techniques for the production of novel Group III nitrides compound semiconductors.
The equipment is designed for R&D or full scale production of Group III nitrides with the focus on process stability, reproducibility, and optimal source materials usage. The flexible reactor configuration enables end users to grow a variety of Group III nitrides with various thicknesses.
Bernard Scanlan, General Manager of Oxford Instruments, comments, "This product launch is a natural progression for Oxford Instruments. Our acquisition in 2008 of TDI and its highly qualified team of research scientists, together with Oxford Instruments development scientists and top level technological expertise, provide a unique platform from which to develop this reactor. Its flexibility means that it is capable of both R&D and full scale production.
We are confident that CrystalFlex's superior features are the keys for the commercialization of optoelectronic and electronic products for Solid State Lightning, RF and power electronics industries."
The new reactor complements Oxford Instruments Plasma Technology's already extensive range of processes specifically designed to serve the HBLED market. Oxford Instruments has been a major supplier to the HBLED industry for over 10 years creating value through our etch and deposition technology.
With the addition of the CrystalFlex HVPE growth system another key point on the HBLED production chain is made possible through our suite of systems.
Contact
Oxford Instruments Plasma Technology Yatton, Bristol BS49 4AP, UK
E-mail:plasma@oxinst.com
Web Site:www.oxford-instruments.com