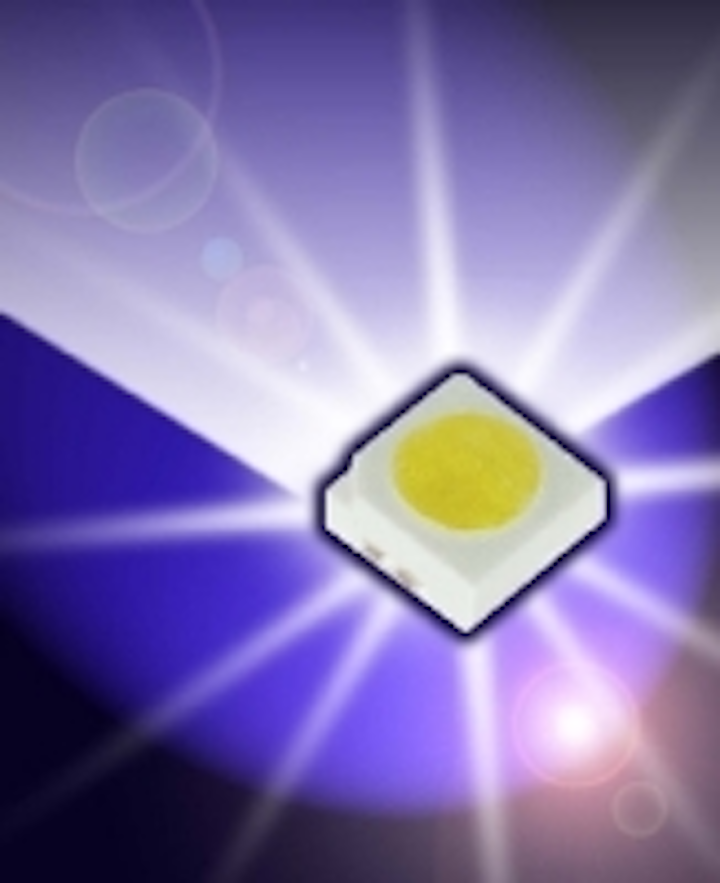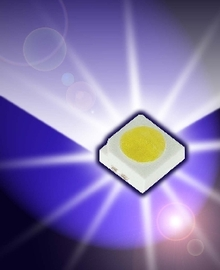 Date Announced: 28 May 2009
In order to complete the Primax product portfolio and fulfill lighting market demand, DOMINANT is now extending this series with high Color Rendering Index (CRI) products in 0.2-Watt white and warm white versions, NA2W-PSC and NA2F-PSC. These high CRI products are compliant to United States Energy Star guidelines; fulfilling minimum CRI required of 75.
With an operating current of 60mA, this new generation of white LED is capable to achieve in "cool white" a typical value of 5200mcd (12.6lm) whereas the "warm white" version is specified with typical 5000mcd (10.5lm). Their CRI of min 75 and typical 80 reveal their ability being the perfect fit for all lighting applications. The package dimensions of just 3.5mm (L) x 3.5mm (W) x 1.2mm (H) and a wide viewing angle of 120° are optimized for applications where less space is the decisive factor.
The Primax LED, featured by its small package outline, high intensity and excellent efficiency is the ideal choice for backlighting (button, display box), and decorative lighting. This outstanding LED also enhances and supports to a great extend creative illuminations in General Lighting, Channel Lighting and high sophisticated automotive applications.
Engineering samples are available now whereas mass-production starts by early of July 2009.
About DOMINANT Semiconductors
DOMINANT Semiconductors Sdn. Bhd. is a dynamic Malaysian company belonging to the world leading SMT LED manufacturers. It has an excellence driven organization and offers a comprehensive product range for all kind of lighting applications needed in the automotive, consumer, communications and industrial market segments. With extensive industry experience and relentless pursuit of achieving the highest quality combined with a state-of-art manufacturing, innovation, research and testing capabilities DOMINANT have become a trusted and reliable brand across the globe.
Contact
Marketing Communication Tel: +60 (06) 2833566 Fax: +60 (06) 2830566
E-mail:sales@dominant-semi.com
Web Site:www.dominant-semi.com