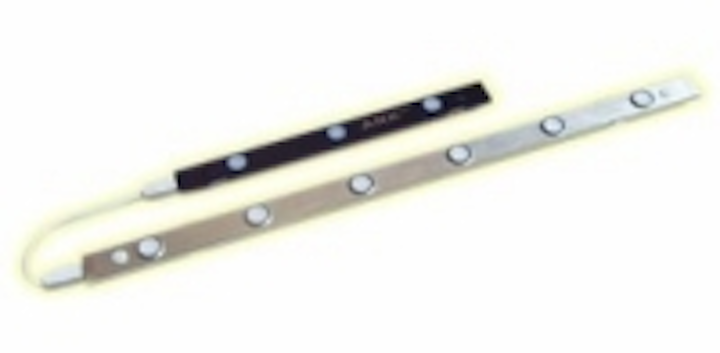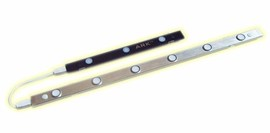 Date Announced: 05 May 2009
ARK series could be so far the most compact LED cabinet light strip in the market. It is designed for furniture decoration and other interior illuminations. ARK adopts mostly efficient SMD LEDs as the light sources. Thanks to the elegant looking, ARK brings also element of interior design, other than a lighting product.
ARK has the complete installation accessories, including + shape connector, inter-connect cable, DC plug power cord, mounting holder, end cap. With the mounting holder, ARK can be adjusted for different emitting angles and to be installed across curve. With the + shape connector, the bars can be connected without light break. ARK provides plug-and-play system for amateur lighting designers and electricians.
- Available in 2 lengths: 240mm and 480mm
- Available in various monochromatic colors: red, amber, blue, green, white and warm white
- Housing finish available in brushed silver and black
- Run with DC power 12V
- Beam angle 120°
- 3 year factory warranty
Contact
Signcomplex Limited 3-4/F, Bldg.C, Chuangfu Science & Technology Park, Beihuan Rd., Shiyan Town, Bao'an, Shenzhen, Guangdong, China Tel: +86-755-27608650 Fax: +86-755-27608651
E-mail:info@signcomplex.com
Web Site:www.signcomplex.com