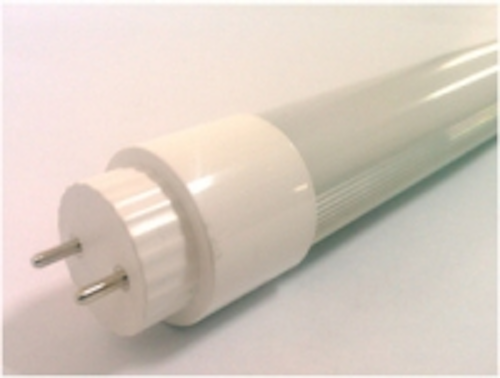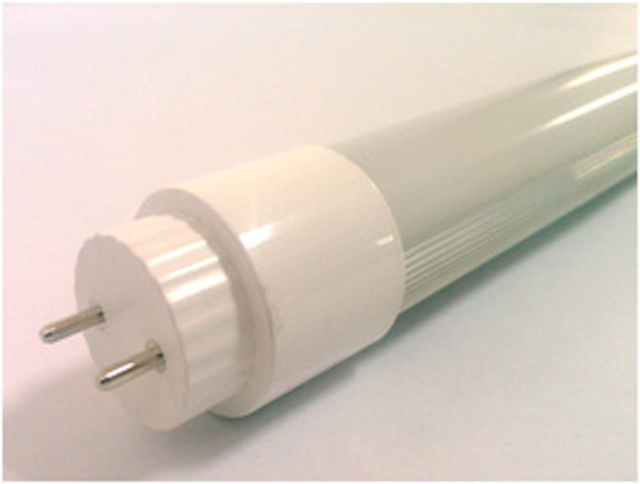 Date Announced: 08 Apr 2009
Key Features :
Superior Heat-Handling –
With matured technology and quality production, our LED Tube carves out stable working temperature under 40 deg.C provides consistent lighting intensity over 20,000 hours.
Elegant Lighting –
Adopting opaque diffuser removes visual dazzled and appears mild output. The difficulty in recognizing T8 tube as LED lighting made a good impression on acceptance.
Safety Certifications –
With the extensive research and development and facilities in quality control, has a policy of constant investment and improvement in all areas including products safety. Our products compliant to world-class standards as UL, CB, TUV, CE/FCC and RoHS and LED PF (Power Factor) regulations is over 0.9~0.95.
Wide-ranging products –
We are now developing several new products in many parts, including driver, thermal system, various colors and T5 tube, having so far possessed rich experiences already.
Easy Installation –
Our LED T8 Tubes with 10W/1400LM and 20W/2800LM are suitable to replace traditional lighting in factories, supermarkets, shops, offices, buildings, etc.
Specifications :
Model No. Power Consumption Illumination CCT Efficiency
FTBP10 10W 1,411 lm 6500K 124 ~ 141 lm / W
10W 1,244 lm 3000K 124 ~ 141 lm / W
FTBP20 20W 2,822 lm 6500K 124 ~ 141 lm / W
20W 2,488 lm 3000K 124 ~ 141 lm / W
We offer reasonable price and ideal conditions for your OEM/ODM projects, distributors are mostly welcome !
The key conditions for users are to be able to search for the ideal LED illumination solution and particularly meet the specification needs and will provide the performance and reliability expected in the future. This goal has achieved us to develop and complete cost-effective LED lightings.
Seeing the increasing pollution caused by mercury from numerous discarded fluorescent lamp, we badly want to promote new lighting device to replace these eco-hazardous lamps. Jin-Rei is driven by great ambition to provide the most effective lighting, offer the most realistic solution and build the highest standards for the imperative energy-saving purpose.
We welcome distributors and partners who are interested in, to come together to knock the globally-expanding LED sector.
Founded in 1987 in Taiwan, Jin-Rei Industrial Electronics specialized in the manufacture of various optical devices such as cellular phone, digital still camera and LCD monitor over 20 years, the high standards of quality control and production management have made Jin-Rei an outstanding leader in the assembly field. Jin-Rei has been dedicated to designing and manufacturing for LED lightings for exterior and interior applications since 2006. The practical experiences in service to international first tier customers enables us a professional lighting company at once, with major features including progressive innovation, competitive price, excellent quality, sincere service and certified ISO9001:2000. Our advanced manufacturing capabilities ensure all LED lighting products made of unique value.
With years of devotion to development, we have successfully announced LED T8 tube as the newest generation to become the mainstream of the industrial lighting in the feasible feature. This LED T8 Tube combines not only environment favour, lowest power consumption, longer lifespan but also un-dazzled. Moreover, the 10W T8 tube comes in standard 2 and 4 inch, with the former giving off 1,400lumens and the later 2,800 lumens complied with all standard indoor-lighting requirements.
Contact
Jin-Rei Industrial Electronics
E-mail:chris@jin-rei.com
Web Site:www.jin-rei.com