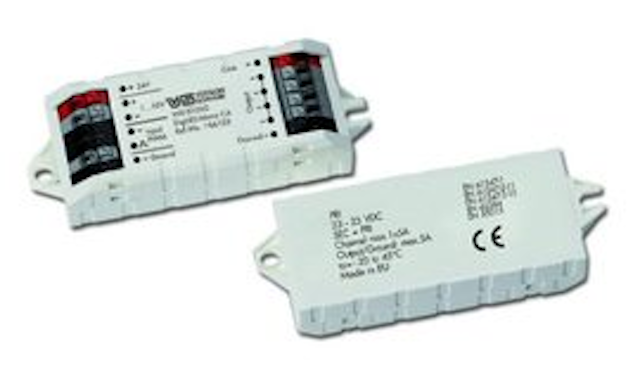 Date Announced: 01 Apr 2009
The cost-effective and easy to use dimming control module DigiLED Mono CA from VS is the best-in-class device of its type to control monochromatic & white LED modules.
The output of 5A enables the dimming of a complete 10m roll of the monochromatic LEDLine Flex SMD modules with only one DigiLED Mono CA.
Its compact design allows the integration into luminaires.
Contact
Vossloh-Schwabe Optoelectronic Carl-Friedrich-Gauß-Str. 3 Kamp-Lintfort 47475, Germany Tel: +49/(0)2842/980-0 Fax: +49/(0)2842/980-299
E-mail:vertrieb-vso@vso.vossloh-schwabe.com
Web Site:www.vs-optoelectronic.com