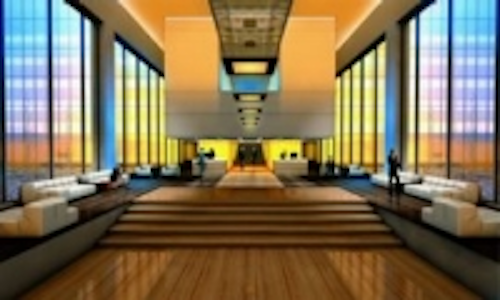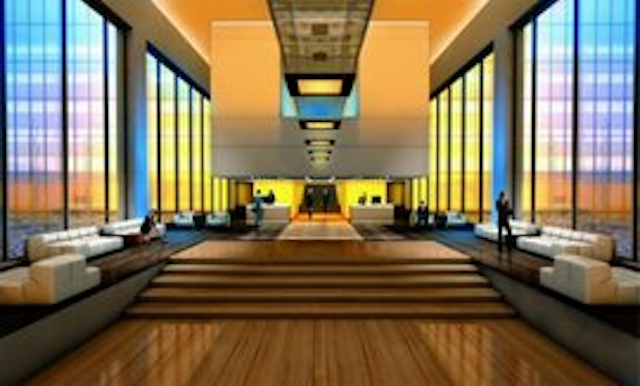 Date Announced: 09 Apr 2009
With OSRAM's Color-e-Motion the appropriate colour LED solution is now available for a whole number of applications and requirements. For interiors and exteriors, as an eye-catching decorative element or for accent or mood lighting, Color-e-Motion has the right lamp every time.
Unobtrusive lighting with alternating colours for hotel receptions, restaurants and bars is what sets the Color-e-Motion Panel Easy apart. Its light-intensive Linearlight Colormix LED modules create colour effects that are full of variety and have a positive influence on the wellbeing of guests and staff. Up to 48 panels can be synchronised with the aid of OT Easy Control. Another great feature is the LED lamp's discreet design. It can either be built into or suspended from the ceiling, which means it fits in with any room.
This version of Color-e-Motion is suitable for accent lighting of countertops, furniture or stairs. It can be used in a whole variety of ways in three different lengths and equipped with Linearlight Flex LED in red, green, blue, white and as an alternating colour version. The light bands can be flexibly combined regardless of the length and LED colour of the modules. A wall-mount unit control panel can be used to activate the individual modules specifically and control the colours separately in up to three zones.
Large spaces are seen in the best light with Color-e-Motion Carre. This seamless light tile has over 16 high-performance RGB-LEDs, which produce a vibrant and appealing light. With its exceptionally flat design the LED lamp is suitable for effects lighting in areas where people relax, such as restaurants or bars. With the wall-mount unit up to 50 separate units can be operated in up to three zones.
Contact
OSRAM, Lars Stühlen Tel: +49-89-6213-2597 Fax: +49-89-6213-3457
E-mail:l.stuehlen@osram.com
Web Site:www.osram.com