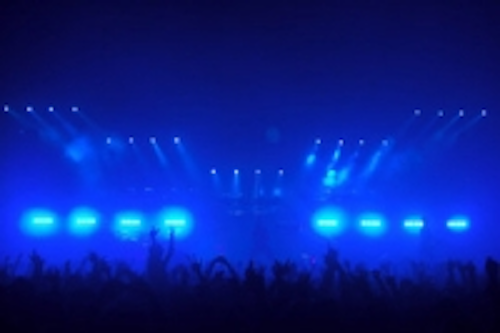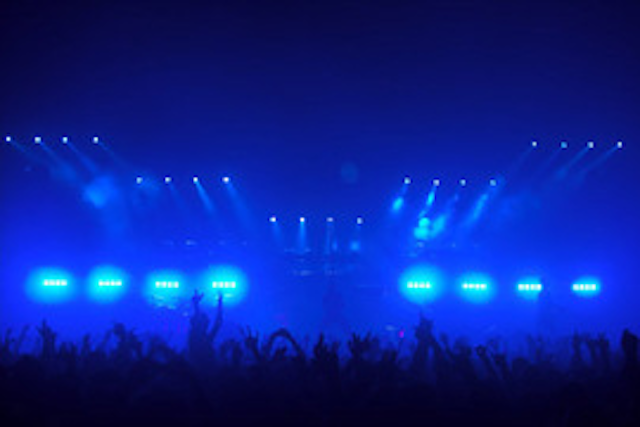 Date Announced: 22 Apr 2009
The amazing techno whirlwind of The Prodigy continues to engulf UK arenas with energy and onstage chaos, proving without doubt that they retain their position at the very top of high quality live dance music performance on the "Invaders Must Die" world tour.
Lighting and visuals designer Andy Hurst has created one of their most exciting and memorable shows to date, with a shed-load of kit including 32 i-Pix BB4 LED fixtures.
Back on the road with their first full studio album in 5 years, Hurst was asked onboard this year. The band and their management already had some ideas about what they wanted, and Hurst pitched in with a myriad of his own … from which evolved the current show, complete with a new wave of vitality and life in the visual picture. This included persuading them to use video for the first time!
A selection of LED lighting products feature in his design, of which the BB4s are extremely prominent. They are mounted in 8 custom built floor frames - carefully spaced out between Atomic strobes in the same frames – which form the lower part of Hurst's multi-layered design.
The lightshow is nano-second perfectly timed, and brings a definite structure and some very contrasting theatrical and trippy moments amidst all the madness as rapper/vocalist Maxim Reality and turbo-charged dancer/vocalist Keith Flint commandeer the stage in the dynamic 90 minute high octane, mega-loud world of planet Prodigy!
Hurst chose BB4s for their incredible brightness – a perfect fit with the energy levels of the show - and because, almost ironically, he really likes the softness of the light output. "A lot of LED sources are harsh and intrusive... And I wanted something refined that was nice and easy to look at". The BB4s blast right into the audience at eye level, reaching out and beaming the vibes and spirit from stage to auditorium.
Like many, Hurst also likes the homogenisation of the BB lightsource and the fact that there are no LED shadows. This is an element that i-Pix has worked hard on to make unique to their range. He also thinks the colour mixing and dimming characteristics are excellent.
He test drove the original prototype BB4s (BB16s) at the Isle of White Festival in 2007 for which he was production LD, and liked them right from the start. "i-Pix's fixtures are always well designed and engineered, as well as being built with intelligence and the practicalities of touring in mind," he comments.
Utilizing the BB4s in this way on The Prodigy's show also paves the way for his festival specials package which will kick in later in the year. This will feature 6 of the frames which can be wheeled on and offstage and set up very quickly.
The rig also features special LowPro 'Satellite' trusses with double mounting brackets, over 100 moving lights, VersaTUBEs, assorted other fixtures and a 30-way Kinesys automation system.
All lighting equipment for the UK tour is being supplied by PRG. XL Video is providing the LC10 LED video screen, with Richard Shipman operating live visuals via an Arkaos system and Matt Askem cutting cameras. Sound comes from Wigwam, with an awesome FOH mix engineered by Jon Burton.
At the end of the year, a European arena tour is planned, and Prodigy live dates are currently booked into 2010.
Contact
For more info on i-Pix, please call Louise Stickland on +44 (0)7831 329888 or +44 (0)1865 202679 or Email louise@loosplat.com. Call i-Pix direct on +44 (0)161 443 4140 or check : www.i-pix.uk.com
E-mail:louise@loosplat.com
Web Site:www.i-pix.uk.com